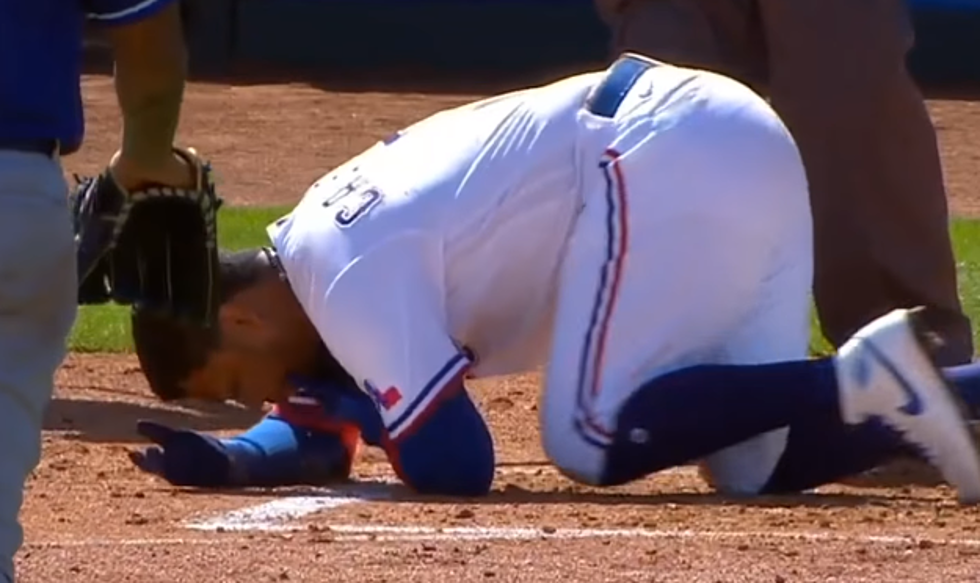 Texas Rangers' Willie Calhoun Suffers Fractured Jaw After Taking Pitch to Face
Dan Berdoo via YouTube
Texas Rangers outfielder Willie Calhoun is recovering after a hit-by-pitch that caused him to leave the game to seek immediate medical attention.

---
---
The team later released the information that Calhoun's jaw was fractured by Julio Urias' pitch, and is set to undergo some more testing today to find out the extent of damage.
The pitch, a 95mph fastball, struck Calhoun across the center of his right jaw. He was able to walk to a medical cart with assistance with a towel over his face before being taken to St. Joseph's hospital.
---
---
Chris Woodward, Manager of the Rangers, left the game with Calhoun and left bench coach Don Wakamatsu.
---
---
Julio Urias of the Dodgers, said he was shaken by the pitch, and even got Calhoun's phone number to keep in contact with him. The two were friends and teammates with the Oklahoma City Dodgers in 2017.
Enter your number to get our free mobile app