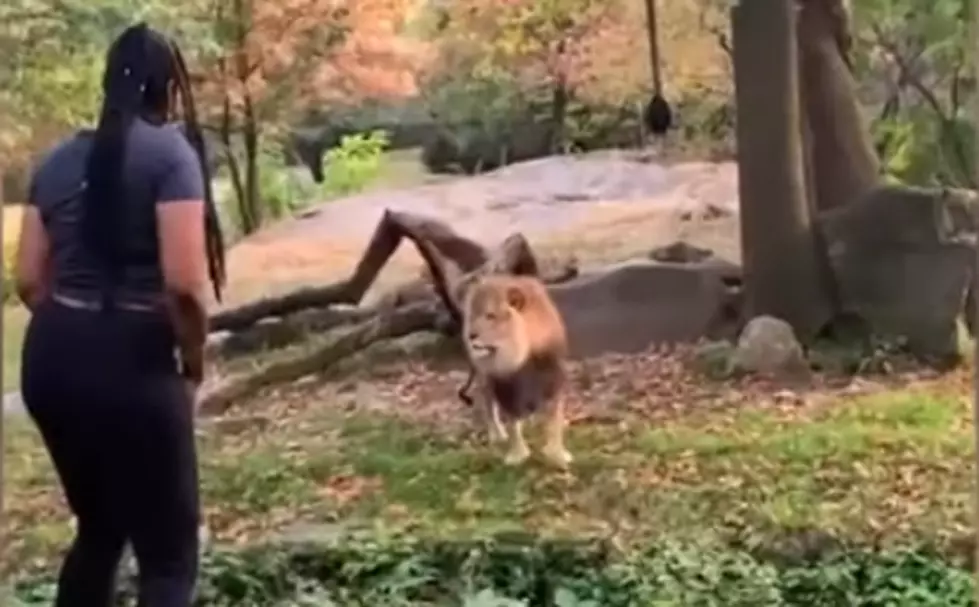 Woman Climbs Fence and Enters Lion Exhibit at Bronx Zoo
Eyewitness News ABC7NY via YouTube
I'm not sure how insane you have to be to climb into a lion enclosure at a zoo.
I remember taking my kids to Niabi Zoo when they were kids and one day while we were outside of the lion exhibit we got to hear one of those majestic beasts roar. The sound it made shook me to the core. I immediately knew that man was not on the top of the food chain and that this animal was something to treat with the upmost respect... you know, like you'd treat a King or Queen (of the jungle).
Clearly the lions at the Bronx Zoo last weekend weren't as vocal as the one I saw here in Coal Valley, because there's no way this woman would have attempted to climb the enclosure fence and then dance in front of the animal.
"This action was a serious violation and unlawful trespass that could have resulted in serious injury or death. Barriers and rules are in place to keep both visitors, staff and animals safe," the zoo told News 4 Tuesday. "We have a zero tolerance policy on trespass and violation of barriers."