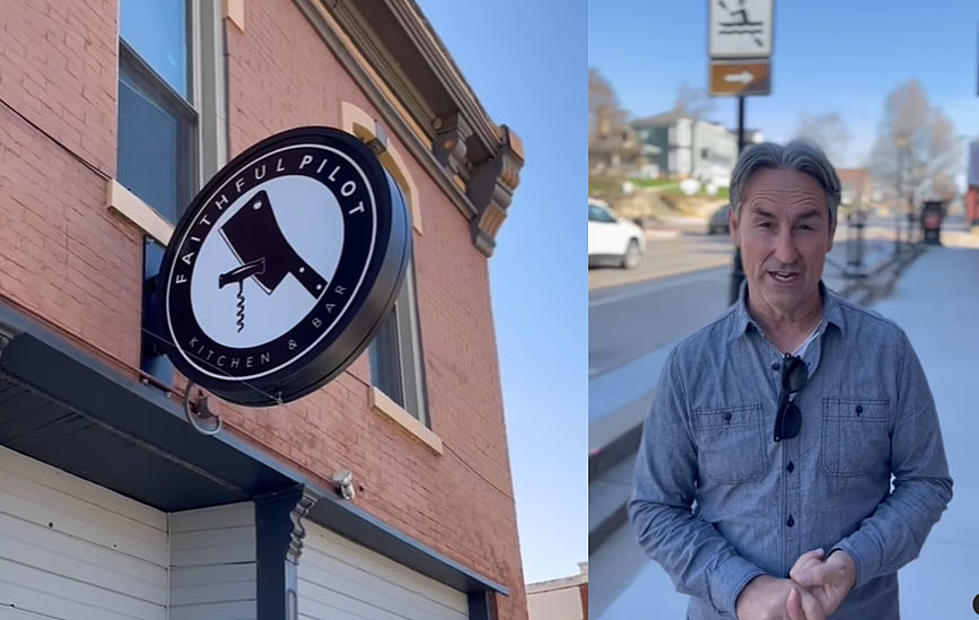 American Picker Reveals Rare Opportunity to Own Historic Iowa Restaurant
Instagram.com/mikewolfeamericanpicker
The Faithful Pilot, a restaurant in Downtown Leclaire, Iowa, has been a staple in the town for over 30 years. This historic restaurant is located in an 1860s building, and has recently closed its doors, leaving a void in the community.
Mike Wolfe, from American Pickers, is especially broken up about the closing of one of the communities favorites spots, saying, "It's like a piece of our heart has been removed".
Mike recently took to social media with a video showing love for his home town of LeClaire and for the Faithful Pilot, where people could enjoy elevated dining experiences and now could be yours!
Why LeClaire, Iowa?
Leclaire, Iowa is located on the Mississippi River, and the town is a popular destination for tourists on the Great River Road. With a population of 300,000 within 8 miles of the town, there is a large tourism trade and a lot going on in the area.
Leclaire has a lot of retail stores, and there are three hotels in the town that pull a lot of people off I-80. The rent for this space is reasonable, and the location is perfect.
This presents an incredible opportunity for entrepreneurs, chefs, and dreamers who want to open their own restaurant.
About the Faithful Pilot
The main dining room of the Faithful Pilot, which also has a bar, is basically a turnkey operation. The kitchen is fully equipped, and downstairs there is a large space of approximately 2500 square feet, which includes a walk-in cooler and a bakery.
The original owners of the restaurant were from New York City, and they were amazed when they could buy a building so cheap in Leclaire. They opened the restaurant and lived upstairs with their three children.
This restaurant has always been a place of high energy and beauty, and it presents an incredible opportunity for anyone who wants to live in a small community and make a difference.
The Faithful Pilot is waiting for the right entrepreneur to come and take advantage of this incredible opportunity..
Text for more information is 309-236-2351
Former QC Weather Guy Opens Super Unique AirBNB in an Old Church in Galena
Ex QC weather guy Terry Swails an his wife Carolynne have started an AirBnB. This 1894 chapel was fully renovated and holds 10 guests with 3 bedrooms, 3 beds, and 3 baths in Galena, Il.
Eastern Iowa Home For Sale Has Amazing River Views & Man Cave
A home in Eastern Iowa that's for sale could be the ultimate summer paradise. The home is nestled in the bluffs along the Mississippi River in Clinton, IA. It has 4 bedrooms, 2.5 baths, a couple of fireplaces, and a man cave that will help improve your golf game. Take a look inside this beautiful home being shown by
Joy Jensen with Gateway Realty Group.