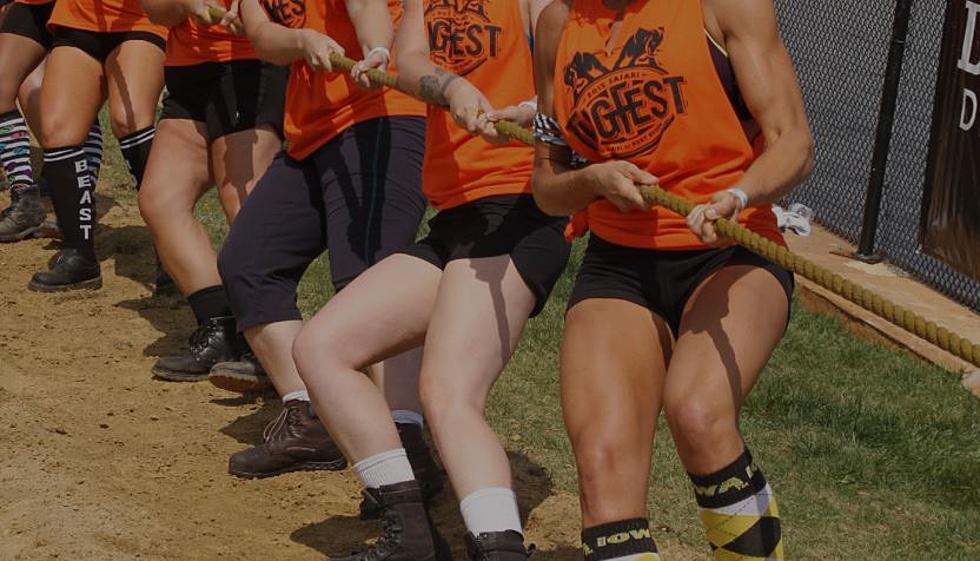 Iowa and Illinois Reach Impasse On Tug Fest, Changes Coming
Monica Austin
For 35 years, Tug Fest has been a staple for the Quad Cities, Iowans and Illinoisians alike to get together and compete to see which state's riverbanks have the strongest residents, but this year may look vastly different than previous years.
A 2,700-foot rope weighing 680lbs has spanned the width of the river, with Iowa teams competing from the banks of LeClaire, and Illinois teams competing from the banks of Port Byron. The event brings over 35,000 people to the riverside towns to party and cheer on their state in the tug-of-war competition.
A press release from the LeClaire, Iowa Tug Fest Board and Committee states that negotiations between the Iowa and Illinois sides of the event reached an impasse. Both sides have noted a drop in attendance in previous years.
Iowa's take on the drop is in part to an unfair advantage on the Illinois side of the river. They say the vastly different currents make it impossible to have a fair and even competition.
Illinois, however, disagrees, saying that the river's current doesn't affect the outcome of the pulls in any way.
"Of course we all want to win...that's the nature of this beast but most importantly we want this event to keep going for the next 36 plus years. We want to pass this over to our grandchildren and watch them have as much fun planning and preparing for this as we have. If we continue on as we have been, I fear that Tug Fest, as we know it, will die" said Kari Long, President of the LeClaire, Iowa Tug Fest Board. "This event is bigger than us...it's bigger than just our Boards and Committees. We need to reignite the excitement in this event and make it better for both cities! This festival cannot continue as a one sided competition or we will all end up losing in the long run!"
Iowa asked to change this year's pulls, which was met with a "hard and fast 'NO' from Illinois," the press release said.
"After listening to our pullers, Tug Masters, team sponsors and our loyal fans, we have reached out to team Illinois and requested that Tug Fest be treated like every other sport where no team has the home field advantage at all times. We stand behind our decision and we are ready to move forward with our plan B if negotiations fall through" commented Matt Thoene, Vice President of the Iowa Board.
With the breakdown in negotiations, Iowa has decided to move forward with the planning of a tug-of-war land contest.
Tug Fest is expected to still take place Aug 10-12, 2023. More information can be found at Tug Fest's website. 
Dwyer & Michaels had Barry Long, LeClaire Tug Fest Public Relations Director on at 7am to talk about these changes, and there was a great little community forum from both sides of the river sharing their opinions on the matter.
Check it out:
A Look Inside El Compita's New Davenport Location
El Compita Mexican Restaurant opened a new location at 1720 E Kimberly Rd in Davenport. The original location is located at 14010 112th Ave in Davenport, right off Highway 61. That location opened on September 27, 2020.