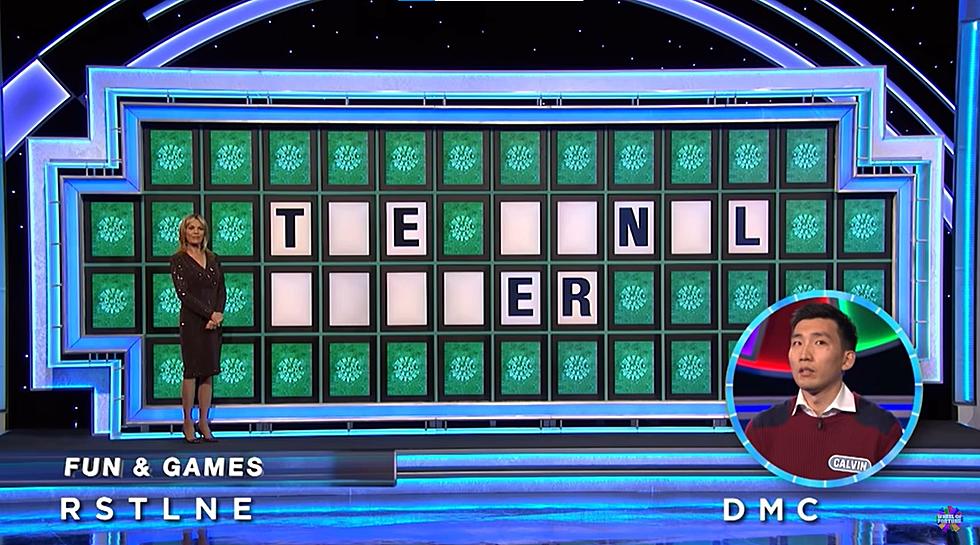 Wheel Of Fortune Fans Say Pat Sajak Gave Away A Car For Unsolved Puzzle
Wheel of Fortune via YouTube
On April 8's episode of the nightly appointment television show, Wheel of Fortune, fans were disappointed and upset about the outcome of the Final Puzzle, which some say goes against the rules of the show.
Pat Sajak introduced the contestant who made it to the final round, Calvin Lee from La Palma, California. The game had gone slowly for Calvin, but he was able to get the ball rolling and move on to the final round.
Calvin solved the puzzles necessary for him to move on to the final round, but that's when fans say Pat was too quick to declare victory.
After the typical "R S T L N E" letters were given, Calvin made his guesses at additional letters, to which he had no correct guesses.
The puzzle's category was "Fun & Games," and Calvin worked his way through the puzzle for the allowed 10 seconds.
"The final … Final beater … Final buzzer … Final … ," he said.
Pat replied with "Yeah, you said it," Pat said.
"You know what? You said 'final buzzer' before you heard the final buzzer, which was good, and now you have a car," Pat said.
At the end, Calvin walked away with a new Mazda RX-7 and $50,000.
Most of the time, the hardcore fans of Wheel celebrate those who made it through the final puzzle, but this time they were left mad and confused.
The confusion comes because Calvin didn't say the word "The," meaning he only said part of the puzzle, which would result in an incorrect answer in a typical situation.
Whether Pat was just feeling generous or didn't hear that Calvin didn't say the word "The" isn't known, but either way, Calvin went home happy.
50 Most Popular Chain Restaurants in America
YouGov investigated the most popular dining brands in the country, and Stacker compiled the list to give readers context on the findings. Read on to look through America's vast and divergent variety of restaurants—maybe you'll even find a favorite or two.