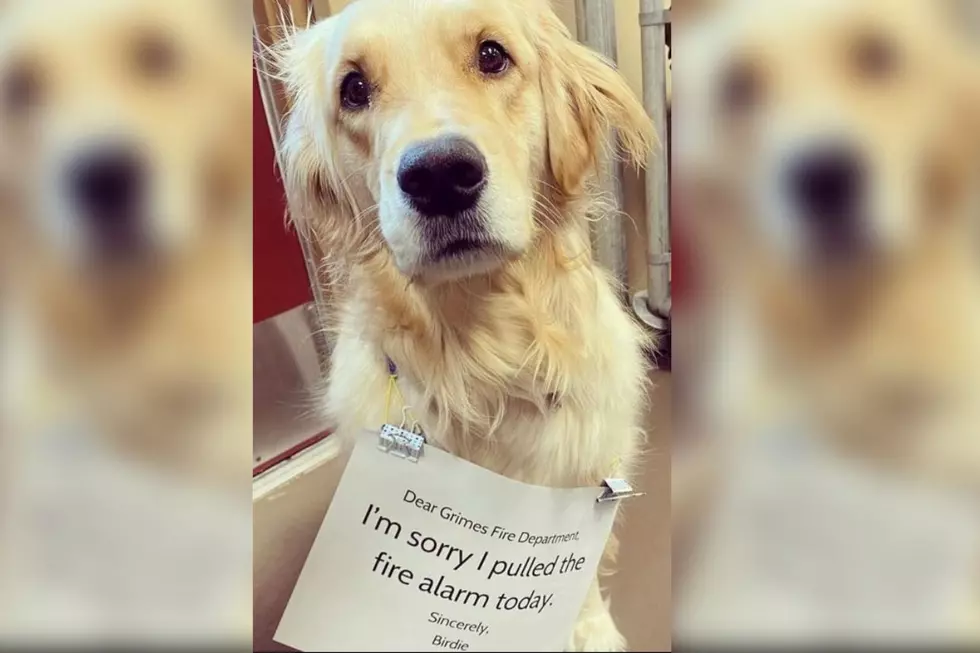 Unlikely Suspect Pulls Fire Alarm in Iowa Daycare – Meet Birdie
birdie_golden_girl via Instagram, Canva
When you think of someone pulling a fire alarm it's usually a prank or someone accidentally pulled it. So when the fire alarm went off at a doggy daycare in Iowa there was an unlikely suspect that was caught paw-handed.
Meet Birdie. Birdie is a Golden Retriever who loves to visit her doggy daycare and sometimes gets really excited to see all of her friends. Recently Biridie got so excited to see her paw-pals that she accidentally pulled the fire alarm.
In a cute photo to apologize to the local fire department, Biridie posted on her Instagram account a letter to the department.
How can you stay mad at this face? Although, I don't think I could blame Birdie too much for pulling the fire alarm. Where it's located in the wall it would be easy for a large dog like Birdie to accidentally pull the alarm. I think all is forgiven, but not sure if she will be in that particular cage anymore.
Most Google Searches in Quincy and Hannibal
The Best Chicken Tenders in The Iowa and Illinois QC
Are you craving chicken strips? No? Oh... well... keep reading this and maybe you will.
We wanted to know who has the best chicken tenders in the Quad Cities, and the listeners of the Dwyer & Michaels morning show shared their opinions on which tenders they believe are the best!
Here are 18 places around the Quad Cities that serve the best chicken tenders.