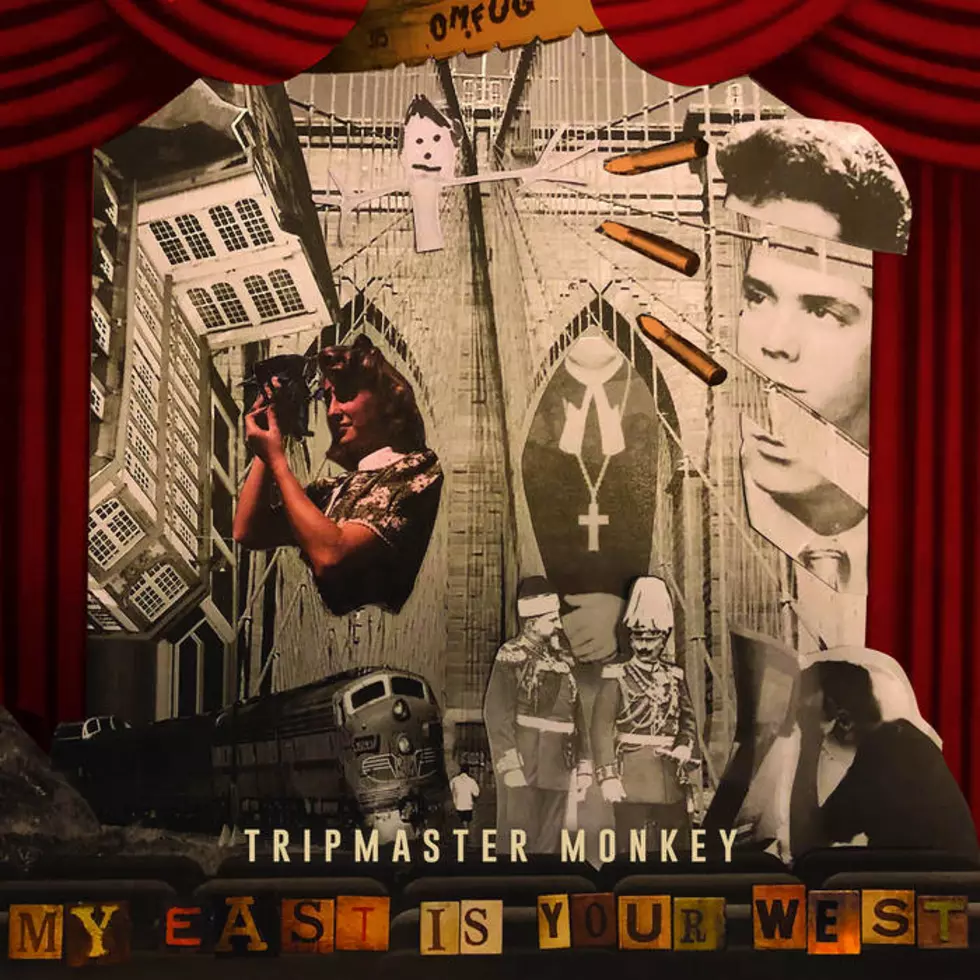 Tripmaster Monkey Release New Album
My East Is Your West
Coming from a small town between here and Rockford there were bands that we only "heard" of.  As far as "local bands" go...Lynn Allen was famous but no one my age saw them until we were able to get into the bars.  Tripmaster Monkey was the band that your girlfriends older brother was into...but they had broken up before I got to see them.  This gave them that air of mystery that few bands achieve...but were way too cool for me.
They were on 120 Minutes for god sakes!  That's out of my league.
I'm glad that they've gotten back together.  Be it for the all-powerful nostalgia or boredom or a cosmic force that twisted arms...I'm glad we get new music.
You can get your physical copy at Co-op Records in Moline.
Tripmaster Monkey
"My East Is Your West"
First new release since 1996!