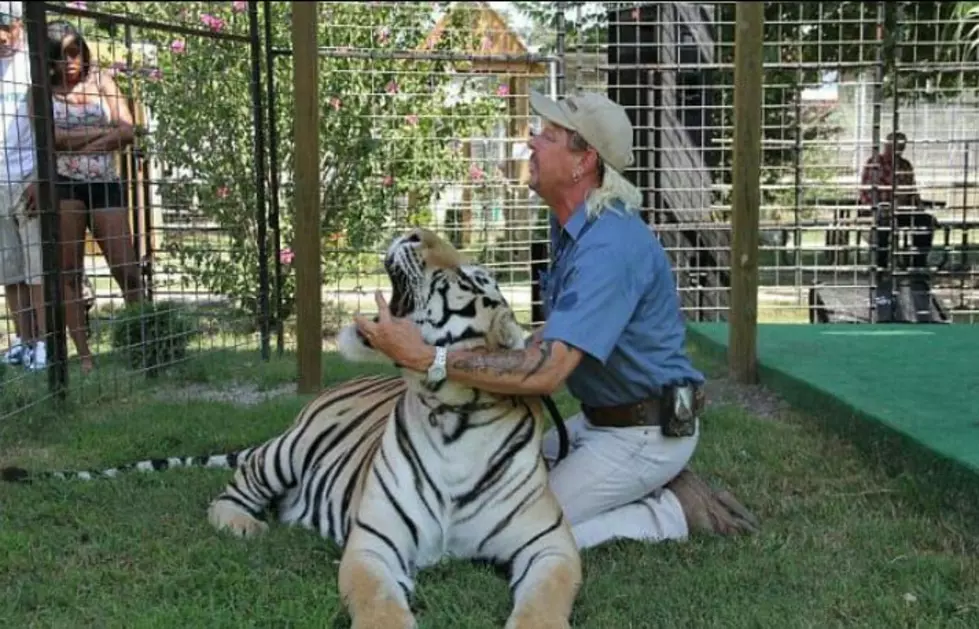 Tiger Handler Who Visited Quad Cities Arrested in Murder-For-Hire Plot
Big Cats of Joe Exotic
Here's a face you may remember seeing at the Mississippi Valley Fair a few years ago. Joe Exotic and his big cats would offer up shows and photo-ops.
55-year-old Joe Schreibvogel Maldonado-Passage aka "Joe Exotic" was arrested on multiple charges and is accused of trying to hire someone to murder Big Cat Rescue CEO Carole Baskin. Baskin aims to rescue big cats who are abused and mistreated, she says she's received many death threats.
Maldonado-Passage's arrest comes after he paid an undercover FBI agent $3,000 to kill Baskin and agreed to pay thousands more after she was dead. The quarrel between the two started in 2010 when Baskin began speaking out against him online. Joe Exotic posted this video on his website in which he shoots an effigy of Baskin:
Back in 2015, Joe Exotic made local headlines when the U.S. Department of Agriculture came after him for mishandling a tiger cub. The Mississippi Valley Fair was going on at the time and he was cited for exposing a 19-day-old golden tabby tiger to harmful elements.
Dwyer even had a run-in with Joe Exotic, this of his daughter and a tiger is from 2013. Although he may have been going by "Tiger Joe" back then:
It seems as though he's no stranger to making waves with animal activists. Here's another confrontation at the Mississippi Valley Fair:
Listener Matt sent actually bought Joe Exotic's country music album and got a novelty condom with it: