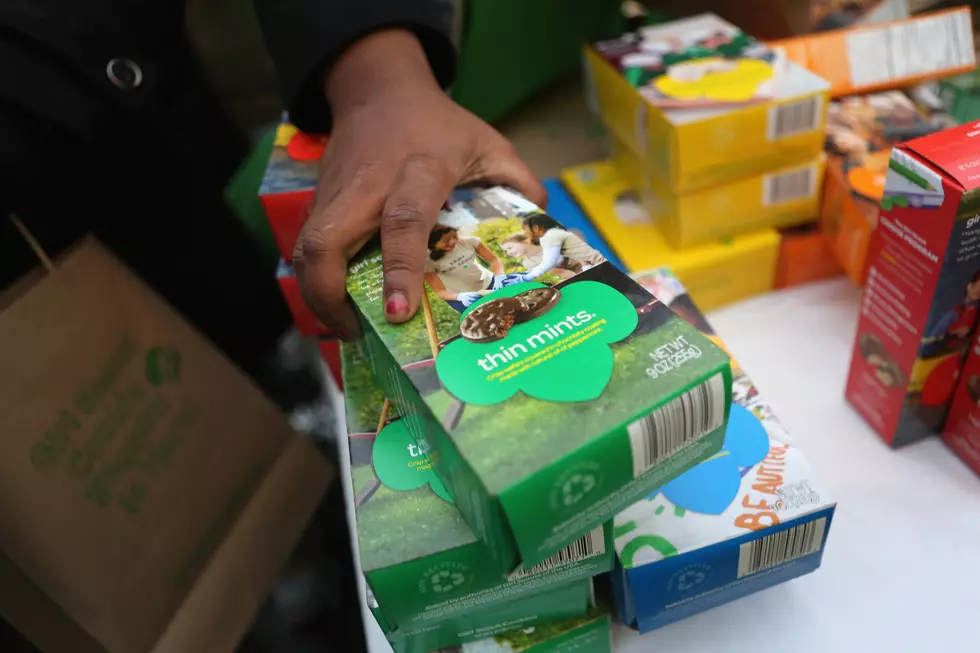 UPDATED: There's a New Girl Scout Cookie Debuting This Year
Getty Images
UPDATE: People Magazine announced Tuesday, January 7th, the new flavored cookie is called Lemon-Up, a lemon flavored cookie with inspirational messages baked into the cookie. There are 8 phrases, along the lines of "I am a go-getter" and "I am an innovator."
The cookies will replace the Savannah Smiles, the previously flavored lemon cookies.
ORIGINAL: Girl Scout's are known for their cookies, and what better time to start selling than January 10th. It gives enough time for everyone to get those New Year's Weight Loss Resolutions over with, and they capitalize on that. They're probably even the reason many people quit, because there is no escape from the cookies.
At the Friday, January 10th Girl Scout Cookie Palooza, the cookie will be unveiled to the scouts in attendance. Cookie Palooza is a fun night where Scouts gather to learn about the five skills developed by selling the cookies: Goal Setting, Decision Making, Money Management, People Skills, and Business Ethics.
The new flavor will replace one of the flavors previously in production.
Enter your number to get our free mobile app