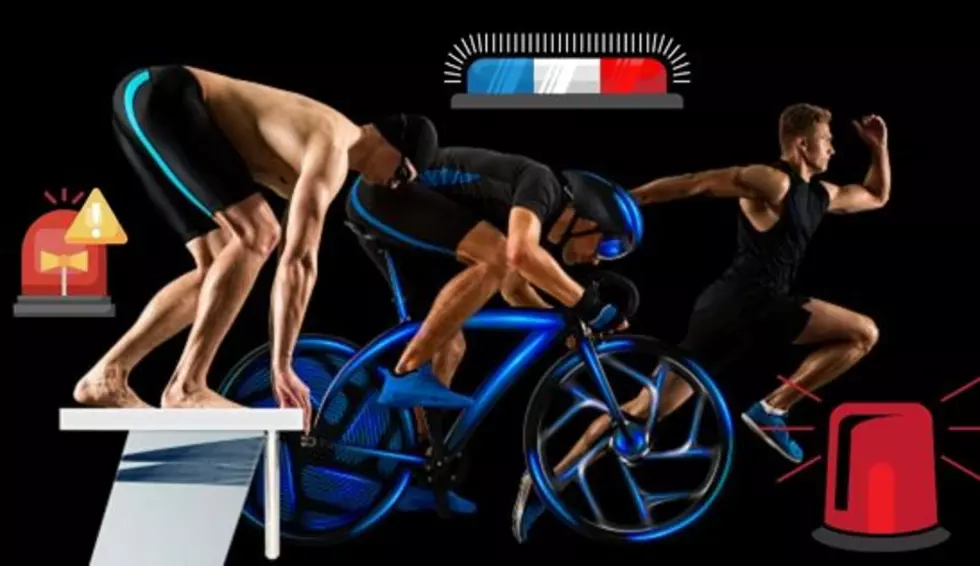 California Man Leads Cops On A Wild Triathlon Chase Before Being Arrested
Getty Image
A man in northern California led cops on a wild chase and he really put on an epic show.
Anderson California
A Redding man was arrested in Anderson, California on Wednesday on multiple charges. Michael Robert Oyarzo, a 26-year-old man, fled from deputies in more ways than one.
This story is a big chase involving several escape attempts, so let's break it down and start from the top.
Starting In The Car
Shasta County Sheriff's Office said they first spotted Oyarzo around Mountain View Drive in a car.
Oyarzo fled from the police in a vehicle driving down to the end of the road and then through three separate backyards.
Once the car became disabled, Oyarzo jumped out and continued to flee on foot.
Fleeing On Foot
As Oyarzo ran from the authority on foot, police lost sight of him.
California Highway Patrol (CHP) air operations and SCSO's Drone Team assisted in finding Oyarzo.
Citizens in the area started calling the police to report a man running through their yards. 
As Oyarzo was running, he found a new and faster way to escape.
Stealing A Bike
Oyarzo found a motorcycle in one of the yards he was running through, and he decided to steal it.
It seems that he ditched the motorcycle after a while because the next time police spotted him, he was back on foot.
Just Keep Swimming
Oyarzo was spotted running south toward the Sacramento River when Air Operations stated Oyarzo entered the Sacramento River.
He swam across the way to Anderson River Park. Air patrol helped identify Oyarzo and led deputies and K9 "Ace" to Oyarzo's location.
Eventually, Oyarzo climbed up a tree that was hanging over the river, but he didn't stay up there for very long, as police were able to get him down and make an arrest.
The Catch
The reason for the chase was that Oyarzo was wanted for questioning regarding an armed robbery that occurred in the City of Redding earlier that day.
Oyarzo was arrested and booked in the Shasta County Jail for the following:
A vehicle pursuit
Vandalism
Resisting arrest
Vehicle theft
Read More Here: KRCRTV
The Top 10 Pizza Places In Davenport According To Yelp
It's time to settle the debate about who has the best pizza in Davenport. To make this list, we looked at the one website that tells us which places the Davenport locals love the most:
Yelp
. We had one stipulation when making this list, the
place must be local.