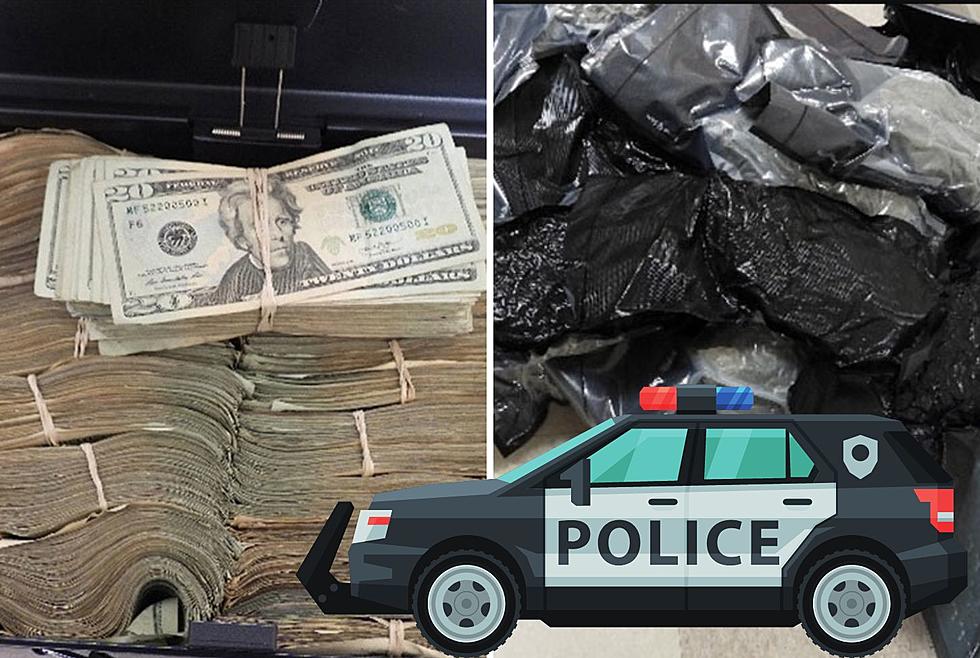 California Driver Takes Wrong Turn and Ends Up Arrested At Border With Drugs
Royal Canadian Mounted Police
In an unfortunate incident, a U.S. driver was arrested by the RCMP for mistakenly taking a wrong turn and finding himself in a queue to cross the Canadian border.
Adding to his misfortune, the driver was in possession of over $815,000 in cash and a significant amount of cannabis.
How Did This Happen?
The RCMP disclosed that the 60-year-old male driver was solely relying on his GPS navigation, which had apparently been misconfigured. As a result, he ended up in the border lineup at the CBSA Rainbow Bridge port of entry in Niagara Falls, Ontario, which led to his apprehension.
"He took a wrong turn and ended up in the border line up at the Canada Border Services Agency (CBSA) Rainbow Bridge port of entry in Niagara Falls, Ontario," the RCMP said in a press release.

 
"As the driver had no passport, he was referred for a secondary examination. During the inspection, the CBSA officers discovered 181 kg of cannabis (valued at between $362,000 CAD and $724,000 CAD) and over $600,000 US dollars (worth $ 816,167 CAD)."

 
Arresting The Driver
After arresting the man, law enforcement officials seized both cash and cannabis from his vehicle. Upon analyzing the confiscated items, the RCMP Niagara on the Lake Federal Policing Border Integrity Team determined that the drugs were vacuum-packed and distributed across multiple boxes, while the cash had been carefully separated into bundles and concealed in a safe, suitcase, and hard-shelled lockable case.
This mode of packaging and concealment is typically utilized by individuals involved in drug trafficking and money laundering, leading to the driver's subsequent charge.
"This seizure demonstrates the crucial role that the CBSA and the RCMP play in stopping illicit contraband from entering our communities. Outstanding work by both agencies." - Marco Mendicino, federal Minister of Public Safety.
Who Was The Driver?
Andrew Lee Toppenberg, a resident of Tustin, California, is facing charges of cannabis possession with intent to distribute, illegally importing 181 kg of cannabis under the Cannabis Act, and possessing over $5,000 in proceeds obtained through criminal activity.
In response to this news, federal Minister of Public Safety Marco Mendicino affirmed that the Canadian government prioritizes the safety and security of its citizens. He commended the Canada Border Services Agency (CBSA) and the Royal Canadian Mounted Police (RCMP) for their exemplary work in intercepting illegal contraband and preventing it from reaching communities.
Toppenberg was presented before a judge in a St. Catharines court and has since been detained in custody. A court date for his case has not yet been set.
The Top 9 Best Reuben Sandwiches In The Quad Cities Area
Around St. Patrick's Day, many people in Iowa and Illinois are eating Reuben sandwiches to celebrate Irish heritage and celebrate the patron saint of Ireland. If you're looking for a delicious Reuben sandwich in the area, these are the top 9 places to get one and even some other Irish-themed dishes.