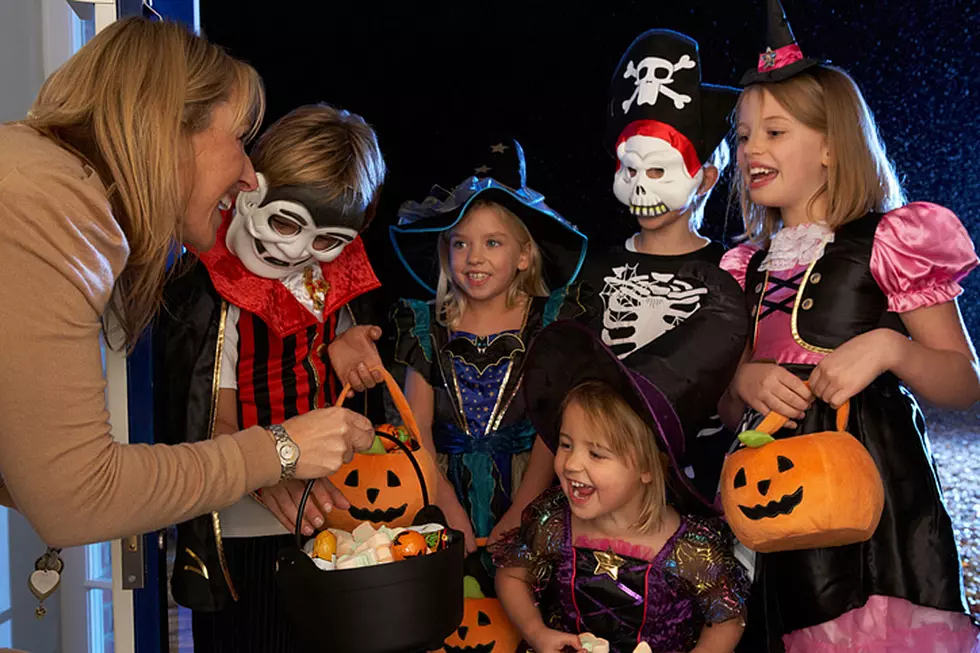 Man Gives Away Rotisserie Chickens To Trick Or Treaters
iStock
Every neighborhood has that one house that's known for the awesome thing they give away. It's typically the house that has full-size candy bars, beers for the adults - sometimes even jello shots for the adults, or the "Ramen House" as we called it, where they handed away packs of ramen noodles. This guy is going to go down in history as the most memorable house not just in his neighborhood, but in the nation.
A dude from Massachusetts went viral for his sharing of what he was giving to trick-or-treaters this past week - an entire Market Basket rotisserie chicken.
"Today our household fulfills a lifelong dream by handing out full Market Basket rotisserie chickens to lucky trick-or-treaters," Michael Marotta, of Maynard, wrote in a post on X, formerly known as Twitter.
It was thought to maybe be a joke at first, until he showed the full spread of options the trick-or-treaters had. His photo showed five full-sized rotisserie chickens, and a bowl of candy.
Of the roughly 20 trick-or-treaters who visited his home, only two of the kids took the rotisserie chicken.
Marotta's post on X even caught the attention of Market Basket - a grocery store chain of less than 100 stores along the East Coast.
"We hope you had a wonderful Halloween and that your trick-or-treaters enjoyed the chicken or candy," the Tewksbury-based grocery chain wrote.
Read more at Boston 25 News
LOOK: Controversial songs from the year you were born
Stacker
celebrates history's most boundary-pushing—and thereby controversial—songs from 1930 through today.
Gallery Credit: Stacker