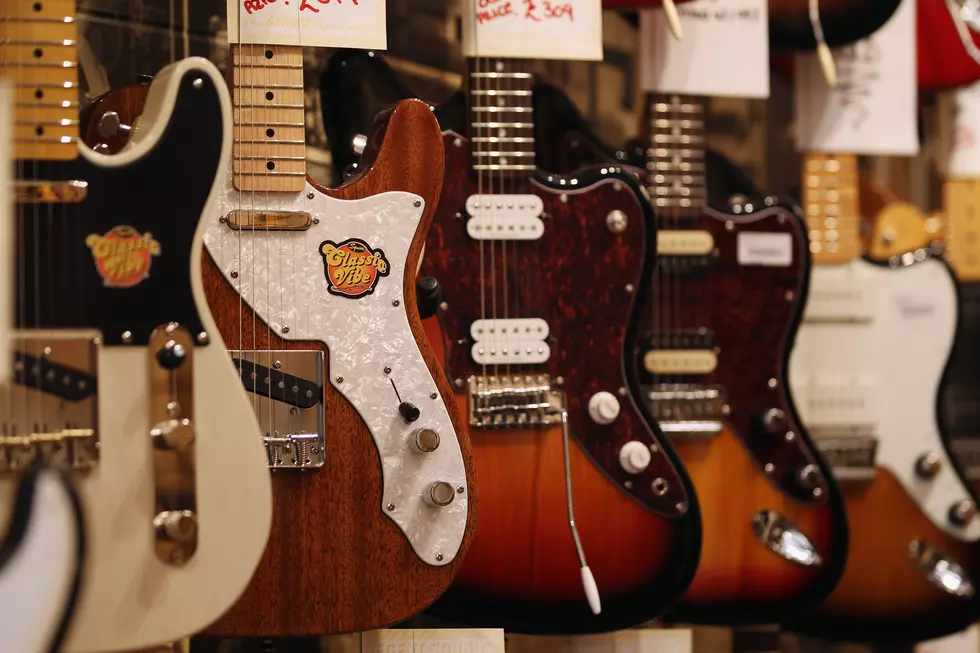 Live Music is Heating Up the QC's This Weekend
Getty Images
I love the fact that bands are returning to the stage.  As a musician myself, I've been itchy to get up and play.  I'm probably a lot more rusty than the rest of these folks.  So, enjoy yourselves and support the local music scene in the Quad Cities.
If you have any shows coming up that you'd like to promote here on 97X.com and when we talk about it on the air, let me know.  Just email billstage@97X.com and we'd love to get the word out about live music.  It's been a rough road for bars & bands for the foreseeable future so let me know how we can help.
Here's what's going on this weekend! Support your local musicians, bars & servers in any way you know how.  Even if it's contributing to paypal/venmo to your favorite band.
This list is subject to change...but here's what we have at the moment!
Wednesday (7/8)
Live Music and Wine @ Faithful Pilot Kitchen and Bar · Le Claire
Blues Jam @ Kavanaugh's Hilltop Bar & Grill · Rock Island
Thursday (7/9)
Joe Stamm Acoustic Duo @ Cerno's Bar and Grill · Kewanee
An Evening with The Dawn @ The Tangled Wood · Bettendorf
Lynn Allen @ Grease Monkeys Sports Bar and Grill · Colona
Cody Road @ Parkside Grill & Lounge · Moline
Jordan Danielsen @ Steventon's Riverfront Food & Spirits · Le Claire
Doug Brundies @ Galena Brewing Company Moline Ale House · Moline
Electric Shock AC/DC Tribute @ Poopy's · Savanna
Marques Morel + Arlo McKinley @ The Rhythm Section Amphitheater · Mount Carroll
Danger Zone @ Shooters · Sterling
ProjectX @ Len Brown's North Shore Inn & Marina · Moline
Corporate Rock@ Go Fish Marina Bar & Grill · Princeton
RRAD @   Tuggers · Port Byron
Dirt Road Rockers @ Grease Monkeys Sports Bar and Grill · Colona
Santana Tribute Band @ The Tangled Wood · Bettendorf
The Dunmore & Newman Group @ Green Tree Brewery · Le Claire
North of 40 @ GypsyHighway · Davenport
Plowboys @ Billy Bob's QC · Rock Island
Coronavirus Pandemic: Which Tours and Festivals Are Canceled (and Not)?