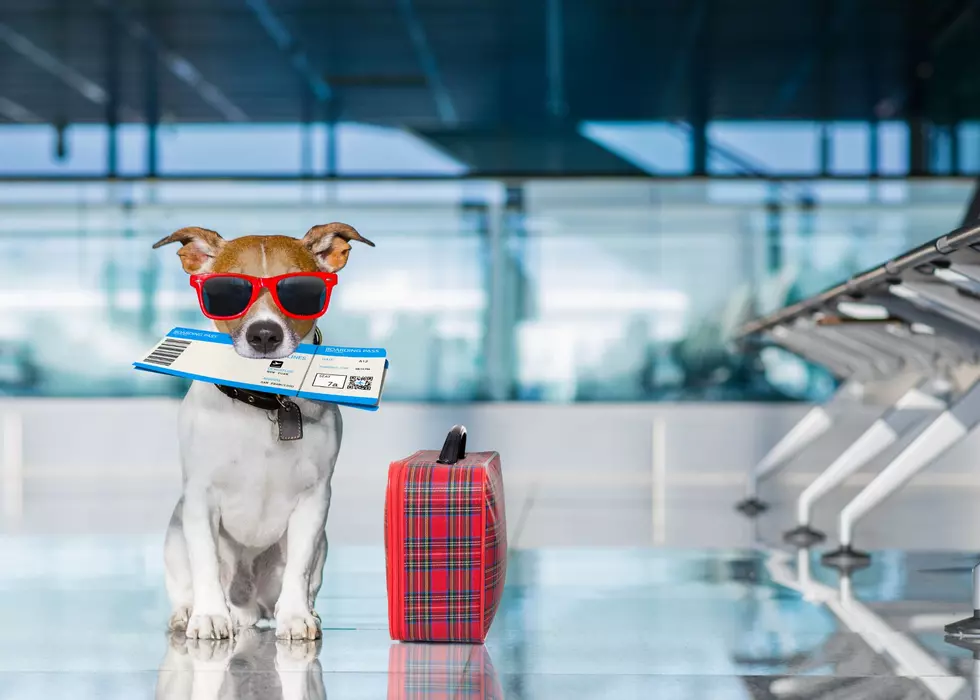 Someone In Wisconsin Really Put A Dog In Their TSA Carry-On Bag
Canva
I would think most of us would be familiar with the rules of air travel carry-ons by now but apparently that's not the case.
Imagine you're the TSA screener at an airport in Wisconsin. You're just watching the x-ray machine, seeing bag after bag scoot through, doing your job, and you look up and see this:
THAT IS A DOG IN A BACKPACK. A SMALL BACKPACK.
This happened at the Dane County Regional Airport in Madison, Wisconsin.
KCCI reports that the dog's owner wasn't aware of TSA regulations when it came to traveling with pets (to which I ask why you would smush a dog in a backpack like that anyway?). An officer explained to her the proper process of traveling with pets, and she said she was planning on traveling with the pet, and she went to her gate.
If you're wondering, this is not how to travel with pets. TSA regulations mandate that you take the animal out of it's carrier and send the empty carrier through the x-ray. If you think your animal has zero chill and might try to escape, you can ask to speak with a supervisor before you take the animal out of the carrier. There might be alternative screening options available.
Join B100 At This Brand New, 5-Star, Adult-Only Resort In Mexico
Quad Cities Drive-thru Christmas Light Displays
Tis the season for awesome Christmas lights throughout the Quad Cities! It's always exciting to see everyone's hard work, but there are other light displays put up by city organizations and volunteers, and entire neighborhoods that you also need to see. This is the full list of drive-thru Christmas light displays in the Quad Cities area.