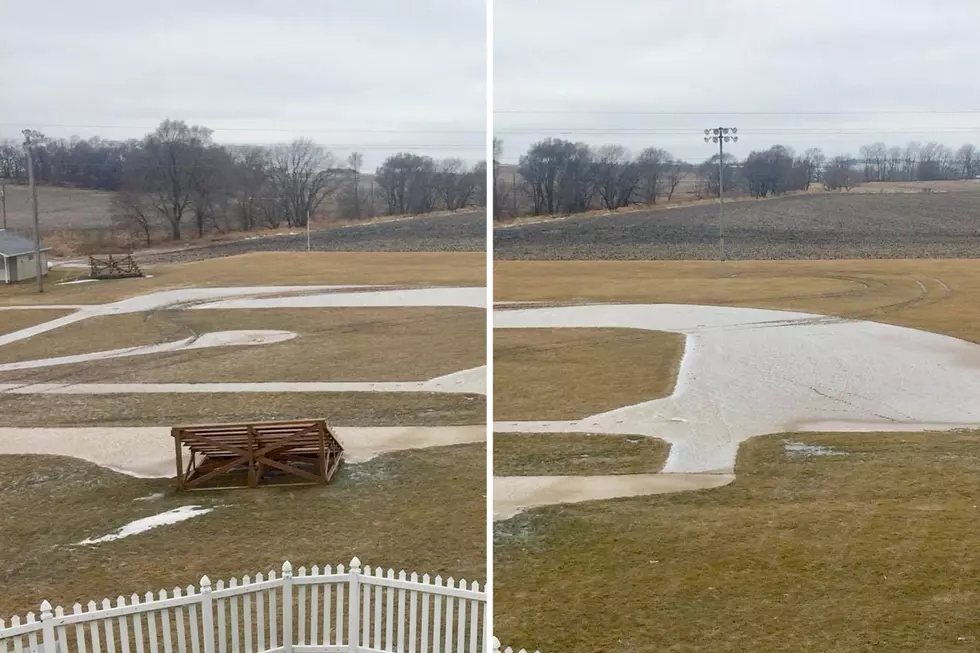 Iowa Man Charged in "Field of Dreams" Vandalism
Al Steffen
Last week it was discovered that a vandal had done a little joyriding on the iconic "Field of Dreams" in Dyersville, Iowa. Now an arrest has been made.
20-year-old Austin Pape turned himself into the Dubuque County Sheriff's Office Thursday morning. He fessed to being the one who drove the car from home plate to first to center field and damaged the ball field in the process.
Police spoke with a witness who was a juvenile girl that was riding with Pape at the time of the incident. He was charged with second-degree criminal mischief and reckless driving. The damage caused is estimated to be at least $5,000.