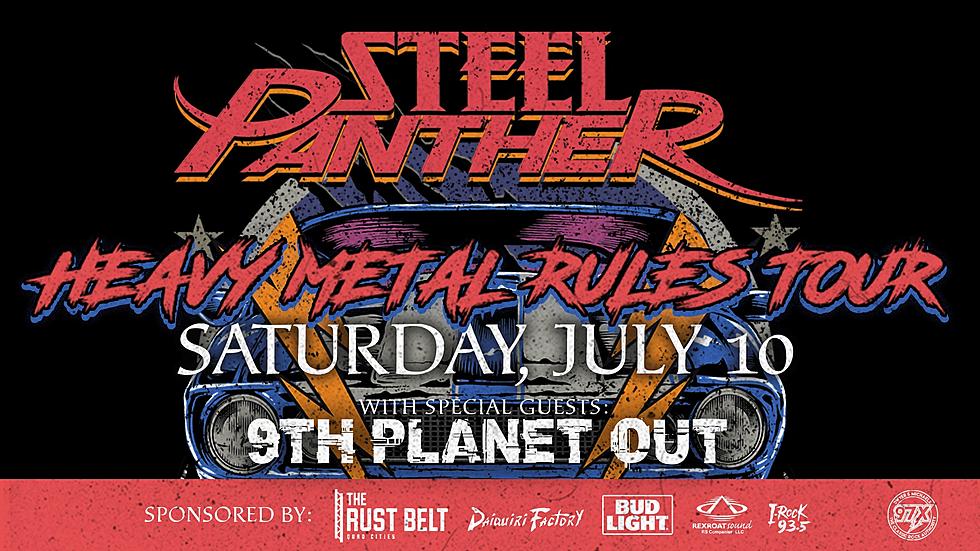 Heavy Metal Rules with Steel Panther in the Quad Cities
Rust Belt
For the first time in the bands history, Steel Panther is going to rock the Quad Cities with The Heavy Metal Rules Tour .  Prepare for a debaucherously fun concert experience July 10 at The Rust Belt.
Steel Panther is not PC.  They are not woke.  They are going to bring their style of rock to East Moline with hits like "Community Property," "Death To All But Metal" and "Poontang Boomerang".
"We push it, because we like to push it. In this day and age, people are open to pushing it, because everything is so politically correct. We are the last bastion where you can go if you want to get your freak on. We're the most truthful band on the fucking planet."
With sold-out headline shows and numerous festival appearances globally, Steel Panther is known as one of the best live bands performing today and makes sure all fans new and old have a good time. The show on July 10 will be full of Steel Panther classics and hilarity as the band says
"Get your party shoes on and get ready for the greatest concert you will hear about today. This is Steel Panther live and out of our cage in Los Angeles. You're welcome America!! Unfortunately, the local government has informed us that it is totally ILLEGAL to attend this concert naked. They blamed Covid; so please STILL wear a mask when you're around strangers!"
Tickets on sale and can be purchased here for either the VIP "Panther Pit" or General Admission.
LOOK: The most famous actress born the same year as you
Many of the actresses in this story not only made a name for themselves through their collection of iconic performances, but also through the selfless, philanthropic nature with which many of them approached their stardom. In an age of flipping the script on societal norms, many of these actresses are using their voices and platforms to be advocates for those who are otherwise unheard.