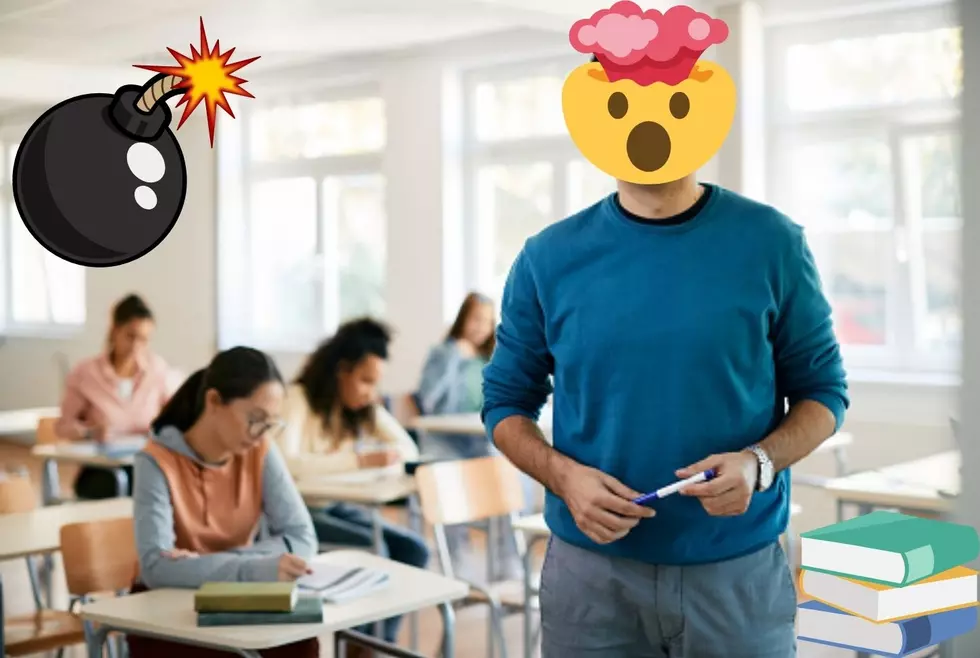 Michigan Teacher Allegedly Makes Bomb Threat To Get A Day Off Work
Edited Getty Image
The state of Michigan seems to have a compilation of bomb threats lately.
What Is Going On?
According to WXYZ, there were bomb threats made at 4 Michigan Walmart locations that included Canton, Coldwater, Rochester Hills, and White Lake, but Walmarts are not the only target for recent bomb threats.
Bomb Threat In School
In the past two weeks, there have been a series of threats made at schools all around Michigan, most recently, in Hazel Park Michigan.
According to the police, they believe a Junior High School teacher is responsible for the threat.
The Note
A bomb-threatening note was found on Thursday, February 2nd, in the Hazel Park Junior High School classroom of 40-year-old Paul Jacobs of Livonia. The note said that the school would be blown up the next day.
Police first thought Jacobs saw the note in his classroom but failed to report it. The officers searched the building with their K9 units on Thursday night. No explosives were discovered in or around the school.
At that point, police believed Jacobs planted the note himself with the intention of classes being canceled.
Watch The Report
Here is a news clip from ABC7 reporting the incident.
The Charges
Jacobs is charged with making an intentional threat of an act of violence against a school, employees, or students, which is a one-year misdemeanor.
Jacobs was released on a $10,00 surety bond and is due back in court on February 28th.
Read More Here: WXYZ
The Top 10 Pizza Places In Davenport According To Yelp
It's time to settle the debate about who has the best pizza in Davenport. To make this list, we looked at the one website that tells us which places the Davenport locals love the most:
Yelp
. We had one stipulation when making this list, the
place must be local.