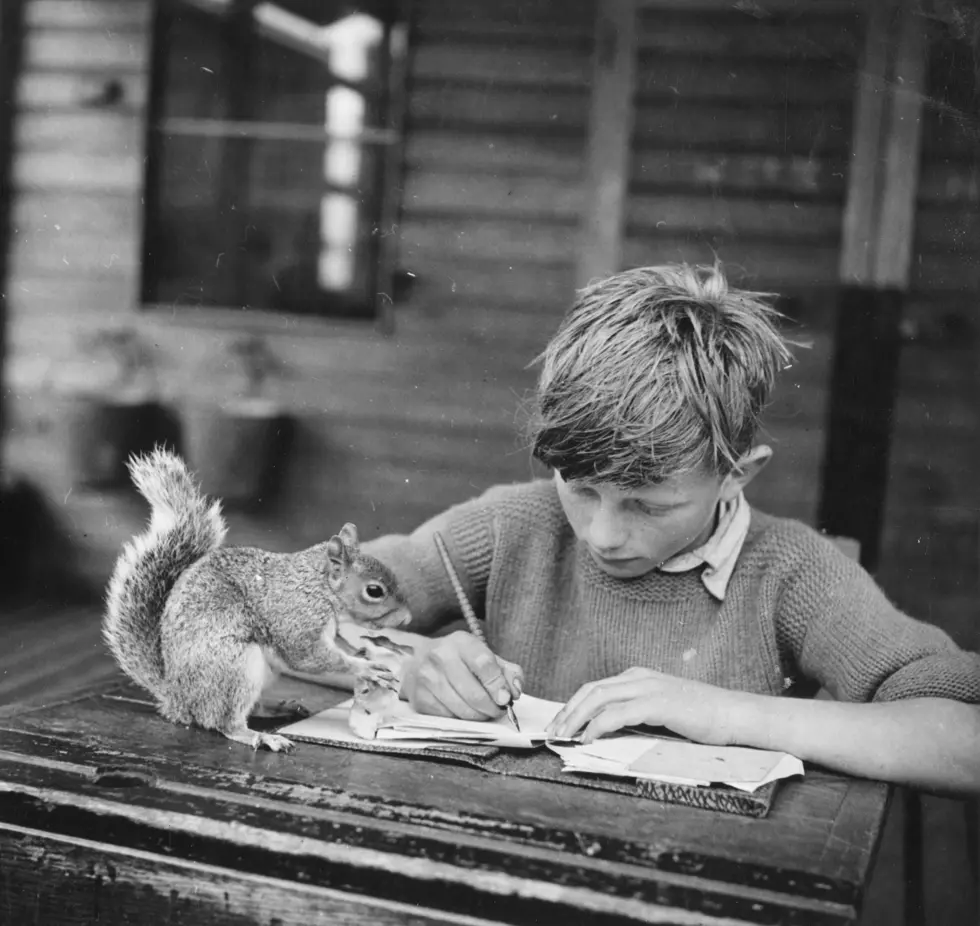 Guy Rescues a Baby Squirrel Drive-Thru Sign
Getty Images
These days, it seems like more and more people are keeping wild animals as pets in their homes. Families are reporting that they are sharing their home with everything from lizards to foxes to wallabies. While these animals may seem exotic, they still require plenty of the same basic care that cats and dogs do in order to thrive in an urban environment.
There are thousands of home owners that keep squirrels as pets. It has been observed that squirrels make very good pets. They are playful, affectionate and really cute to look at. Also, they are not messy at all and do not make much noise, unlike dogs or cats. So if you are someone who would love to have an exotic pet but can't because of your home owner's association rules, then just go ahead and adopt a pet squirrel.
A guy at a Sonic drive-thru in Chickamauga, Georgia doesn't have any issues bring a non-domesticated pet home.  He saw a baby squirrel perched on top of the menu board.  Sounds like he found a new friend.
"I'm gonna take you home with me" is something I say to make my wife crazy and wait for her response of, "oh no you don't."
"Pulled up to the Sonic in Chickamauga and found this little squirrel sitting on the side waiting for me to order for him. After ordering I rescued him and took him home to bottle feed and raise him where he now resides happy and full"

 
Quad City Pumpkin Patches
It's pumpkin pickin' time in the Quad Cities. Pumpkins make great fall decorations and they are obviously fun to carve. If buying a pumpkin at a store doesn't cut it and you want the full experience of a pumpkin patch, we have the full list of pumpkin patches throughout the Quad Cities. If we are missing any local pumpkin patches,
email us here.
RANKED: Here Are the 63 Smartest Dog Breeds
Does your loyal pup's breed make the list? Read on to see if you'll be bragging to the neighbors about your dog's intellectual prowess the next time you take your fur baby out for a walk. Don't worry: Even if your dog's breed doesn't land on the list, that doesn't mean he's not a good boy--some traits simply can't be measured.