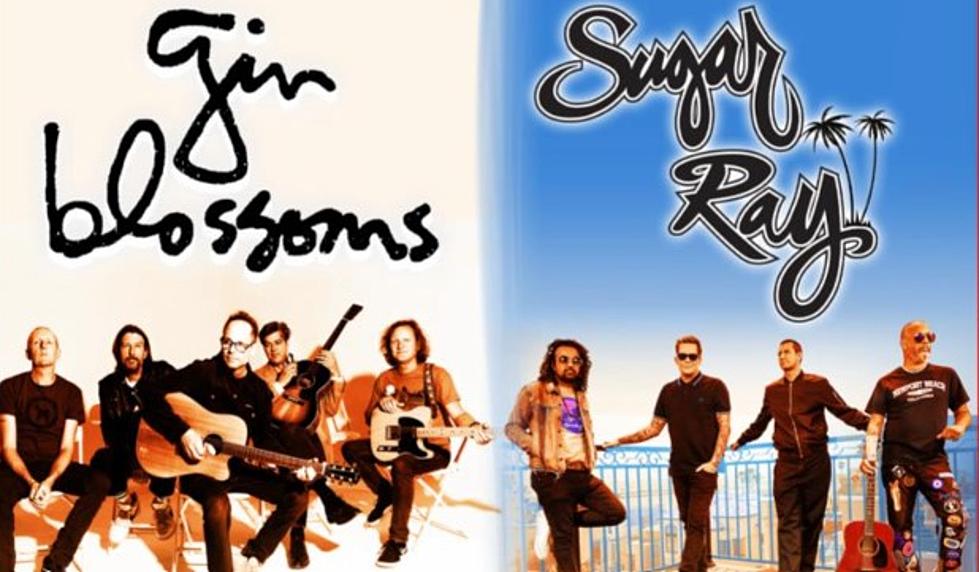 Gin Blossoms, Sugar Ray, Tonic Coming To Cedar Rapids
VenuWorks
An evening of the 90s is coming to Cedar Rapids this summer, and it's a show you won't want to miss.
VenuWorks is presenting a show at the McGrath Ampitheatre in downtown Cedar Rapids on Friday, September 1st.
The show is headlined by Gin Blossoms, who hit the music charts in 1992 with their first major label album, New Miserable Experience, with the first single being one of their most notable songs - Hey Jealousy. The single released ahead of the album, became a Top 25 hit and went gold.
They found continued success with songs like Til I Hear It From You, As Long As It Matters, and Follow You Down.
Joining Gin Blossoms is Sugar Ray, who found their commercial success in the late 90s, with their first single, Fly in 1997.
They continued on to release songs that still get quite a bit of play time, like Every Morning, Someday, and When It's Over.
Also on the lineup, is Tonic, who found their success in 1996 with If You Can Only See. 
And starting off the night is Fastball, who had their biggest hit in 1998 - The Way, which was off their debut album, All The Pain Money Can Buy.
The show comes through on Friday, September 1st, with tickets going on sale Friday, May 12th through CREventsLive.com. 
LOOK: Baby names that are illegal around the world
Stacker
scoured hundreds of baby name databases and news releases to curate a list of baby names that are illegal somewhere in the world, along with explanations for why they're banned.