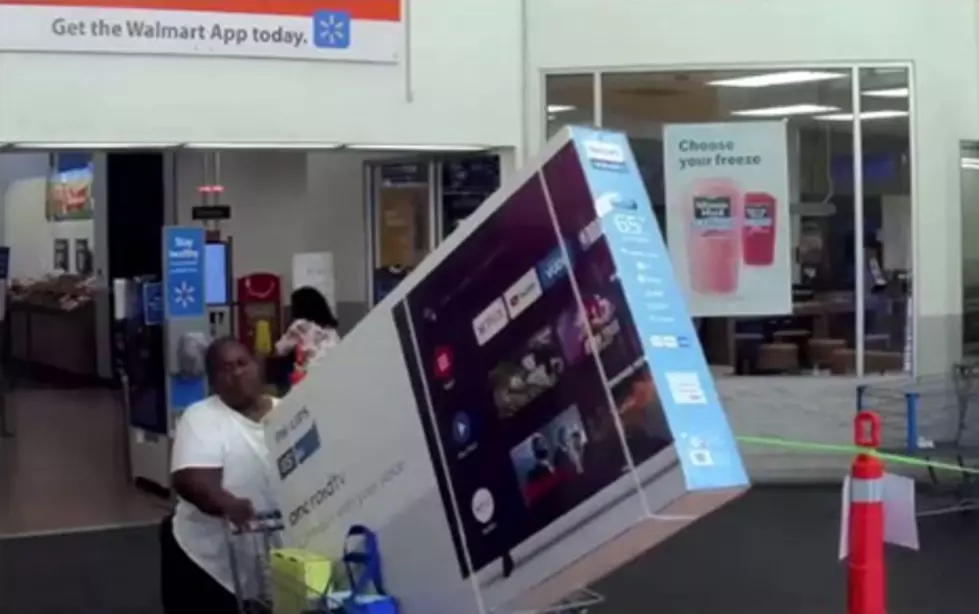 Florida Woman Caught Trying to Steal Massive TV From Walmart
Florida Police Scanner via Facebook
If you're going to start shoplifting, it's probably better to start off with candy bars and work your way up, rather than start off with a $450 smart TV bigger than 90% of the rest of America's TV's.
Police in Florida are looking to identify a woman who stole a 65" Phillips TV from a Mulberry Walmart.
Officials said the woman and her accomplices filled the cart with various small electronics, before they put the TV on top.
When they passed by the cash registers, store security stopped her at the door and asked for a receipt. Obviously she didn't have one, so the woman and her accomplices grabbed as much as they could out of the cart and ran, leaving the TV behind.
Police hope to apprehend the woman with the help of the general public.
Enter your number to get our free mobile app
KEEP LOOKING: See What 50 of America's Most 'Pupular' Dog Breeds Look Like as Puppies