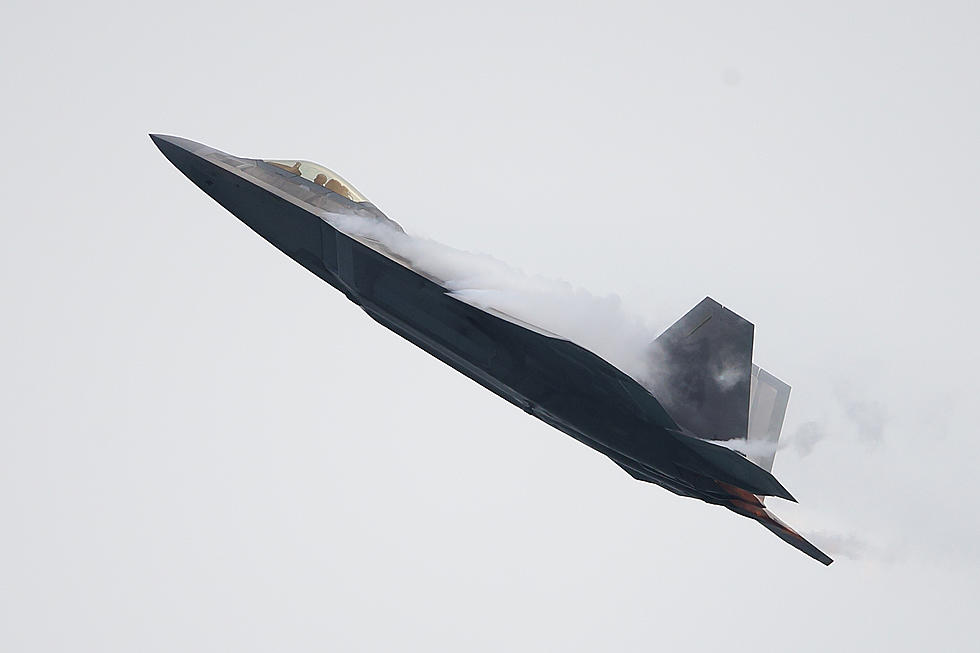 F-22 Raptor Demo Team Led By Davenport Native
Getty Images
The F-22 Raptor Demo Team is coming to the Quad City Airshow, and one of the members is a Davenport native.
Captain Samuel "RaZZ" Larson is the Commander, F-22 Demonstration Team, 1st Fighter Wing, at Joint Base Langley-Eustis in Virginia.
Capt. Larson leads the 14-member F-22 Demonstration Team, oversees maintenance actions performed on the most advanced fighter jets ever built, and showcases the F-22 Raptor for more than 10 million spectators around the world each year. He is an operational F-22 pilot assigned to the 1st Operations Group within the 1st Fighter Wing.
His roots are tied deeply to the Quad Cities and the Quad City Air Show because he grew up in Davenport, and graduated from Bettendorf High School.
The Quad City Air Show takes place June 24-25th and includes the F-22 Raptor Demo Team, USAF Thunderbirds, USAF Single Ship Demo, and USAF Heritage Flight.
Aftershock, the Aeroshell Aerobatic Team and more will appear as well.
WOOF: These are the most popular dog breeds in America