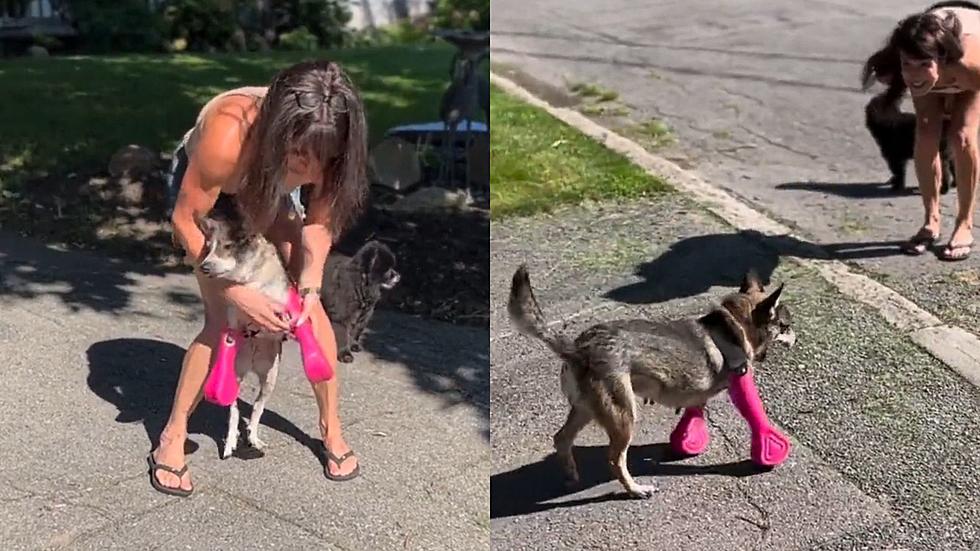 Dog Tries Prosthetics For The First Time And Man It's Dusty In Here
@gunsnrosesgirl3 via Twitter
If you need a good little pick me up AND while the weather turns to crap, well, we've got you here.
A video has blown up on social media the past few days showing the moment a dog without full front legs drags itself around across its chest and its residual limbs.
That's when its mom walked up with a couple of life-changing pieces of plastic.
Pink plastic casted sticks that almost look like the next awesome accessibility aspect of 3D-Printers.
Once strapped in, the dog takes a couple of steps with hesitation.
It's after the realization that she's walking, the dog immediately begins to walk to her owner to say thank you.
LOOK: 50 cozy towns to visit this winter
Stacker
created a list of 50 cozy American towns to visit each winter. Towns were selected based on visitor opinions, ratings from nationwide publications, and tourist attractions.
Gallery Credit: Laura Ratliff