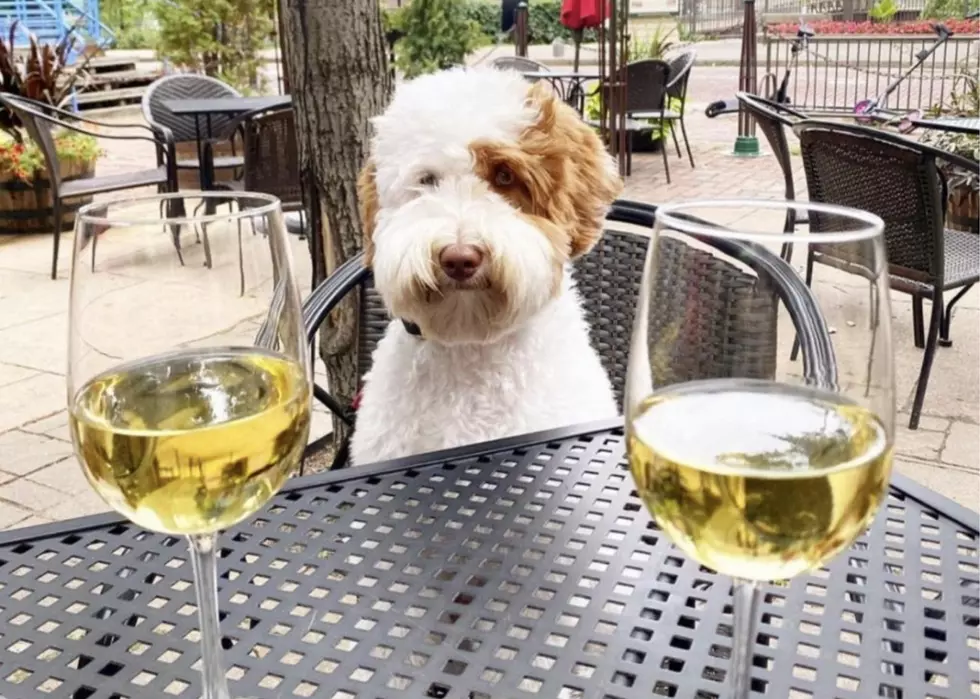 Here Are QCA Restaurants You Can Take Your Dog To This Summer
Whiskey Stop Facebook
'Tis patio season and a lot of QCA dog owners are trying to find patios where you can take your pup.
The state of Iowa has some rules on dogs at restaurants though. They have to be leashed and cannot go inside the restaurant or to a place where food is prepared. It only became a thing in 2020 that restaurants don't have to apply for a waiver to allow pups on their patios.
Before that in 2017, thanks to two complaints that were filed, Iowa banned dogs from being both inside and outside of restaurants, and violating that could cost a restaurant a $330 fine or they could lose their license.
Fast forward to now and local pet parents are allowed to take their pups to local restaurants this summer. But now the challenge is...which ones allow it? Just this weekend, I saw a sign at one place that used to be dog-friendly that apparently isn't anymore. And the last thing you want to do is arrive somewhere with your pup only to realize that they don't allow dogs on the patio.
But luckily there are several places in the QCA that do allow dogs and have options for you to grab a beer, some food, and hang out with your doggo on the patio. It's important to note that some of them have different rules regarding dogs though, so be sure to check with the restaurant before you head out that way. Scroll down to see some of them!
Here Are QCA Restaurants You Can Take Your Dog To This Summer
Several restaurants in the QCA allow for puppers on their property. Scroll down to see a few!
Forget the Pedal Tavern: This QCA Floating Tiki Bar Is How to Summer
Meet Princeton's Tiki Tavern, a floating tiki bar that you can rent!
You Can Stay In These Unique, Cool Airbnb's Close To The QC
Both air travel and gas are expensive this summer but we still have the travel bug this time of the year! Here are a few Insta-worthy places near to the QC that you can check out this summer.