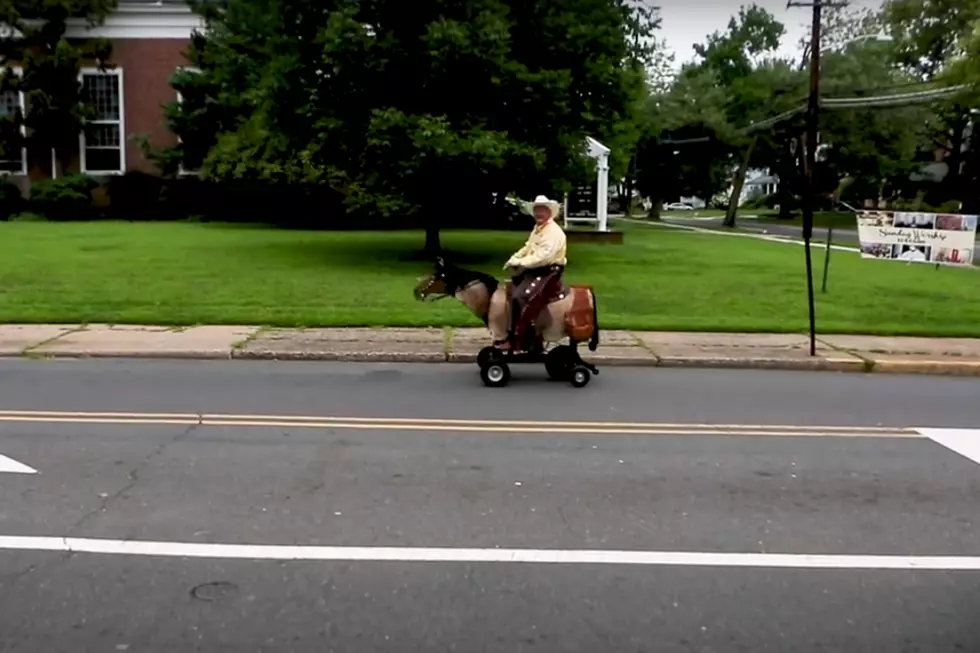 Cowboy Rides Motorized Horse Around New Jersey
YouTube
You can the cowboy out of the rodeo, but you can't take the rodeo out of the cowboy. Those are words that Steve Bacque lives by.
"What do you do with an old Texas rodeo cowboy when he marries a Jersey girl, he's up in Jersey, and he has no place to keep a horse in Cranford?" Steve says. "You make a mechanical horse!"
He goes by the title of the "Crazy Cranford Cowboy" and the former Texan roams the town on his noble steed: an electric horse. His ride isn't street legal however and takes four golf cart batteries to run.
Steve says that "Charger" can do up to 40 miles-per-hour but he has it limited to 15 mph. The mechanical horse can even pop a wheelie!