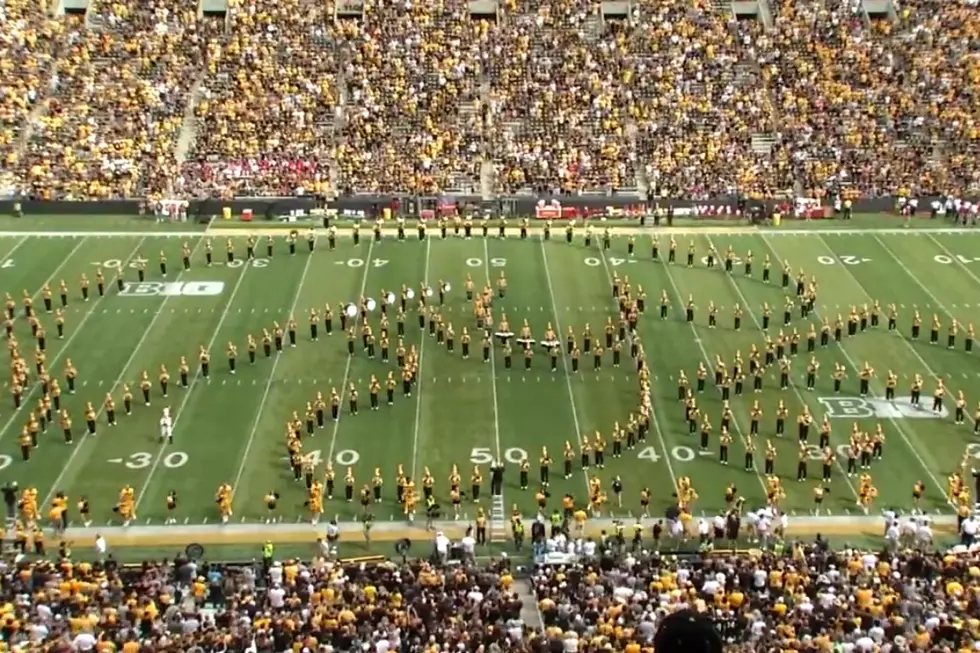 Check Out The Swag a Big Ten Marching Band Member Gets
University of Iowa
As my eldest daughter starts her sophomore year at the University of Iowa, she'll be taking the field as a member of the Hawkeye Marching Band.
Here's something I didn't know about the Big Ten marching bands: they get the same star treatment as the football team. Mallory sent me some photos of the sweet Hawkeyes swag she got for being in the band.
If you've ever been to the Hawk Shop, you know how pricey those branded t-shirts and hats can get. Check out the pics below and then remember that the Hawkeyes Marching Band is made up of 260 members who all got the same swag.
Are you ready for the boom? I'm ready! The Hawkeyes kick off their season against Northern Illinois tomorrow afternoon. I'll be cheering them on, but I'll be cheering harder for the marching band.