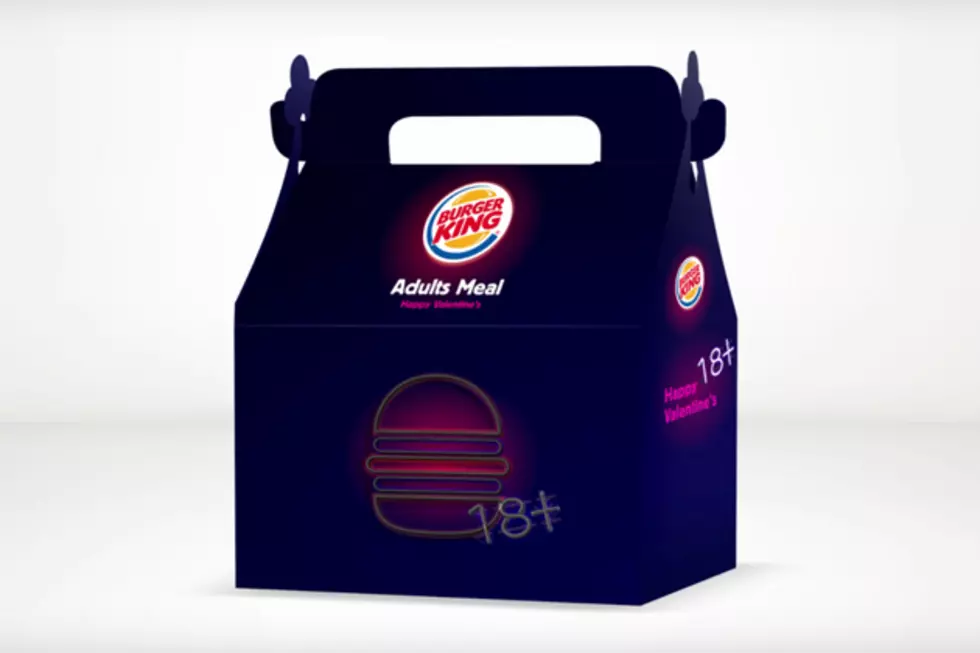 Burger King Offering Adults-Only Valentine's Day Meal With Toy
Burger King
Burger King chains in Israel will be offering a special meal for adult couples this Valentine's Day. The meal comes complete with 2 Whoppers, 2 packs of french fries, 2 beers, and a romantic adult toy inside.
The chain asks, "Kids have got their 'Kid's Meal.' But what about grownups? Adults? Shouldn't they have their own meal too? At least on Valentine's?"
The deal is only available today at Burger Kings in Israel after 6 P.M. I wouldn't expect to see anything like this happen in the states. But, hey, anything can happen.