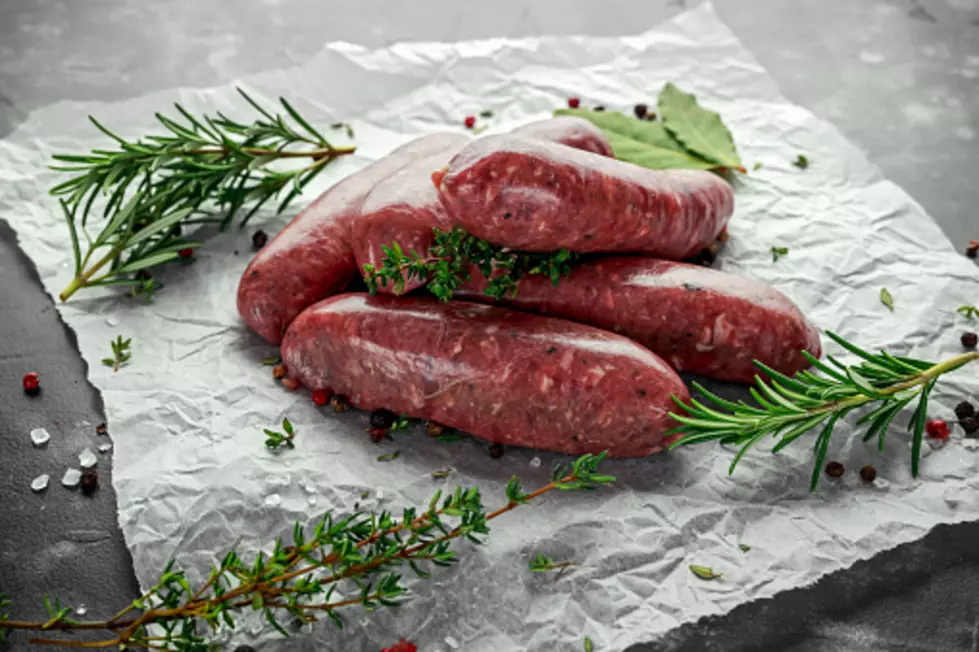 Food Recall Warning For Scott County – Meat Contaminated With Rubber
Getty Images/iStockphoto
The Scott County Health Department issued a consumer safety warning concerning your tasty breakfast sausage.
Bob Evans Farm Foods is recalling over 7,000 pounds of Italian pork sausage. Reports indicate the sausage could be contaminated with rubber.
The green tubes of Bob Evans Italian pork sausage were produced on September 8th, 2022. The following products are subject to recall [view labels]:
1-lb. chubs containing "Bob Evans Italian Sausage" with lot code XEN3663466 and a "USE/FRZ BY" date of 11/26/22, with a time stamp between 14:43 and 15:25.
The products subject to recall bear establishment number "EST. 6785" inside the USDA mark of inspection. These items were shipped to retail locations nation-wide.
The contaminants are reported to be small thin pieces of blue rubber within the sausages.
The USDA is concerned the recalled products may be in consumers' refrigerators or freezers.
Consumers who purchased the recalled sausage are urged to throw it away or return it to the place of purchase.
The issue was discovered after the USDA received complaints from consumers who reported finding pieces of rubber in their sausage. There have been no reports of adverse reactions.
For more information, visit the U.S. Department of Agriculture's website 
Stay healthy Quad Cities!
Barbecue, Pizza, & Beer-Illinois' Route 84 has Some Hidden Gems This Time of Year
Road trips aren't complete until you've stopped into some hidden gems along the way.
Signs a Long Hard Winter is Ahead
Have you seen any "evidence" of a harsh winter ahead? Let's take a look at some Midwest folklore stories that could predict how early or rough our winter will be.