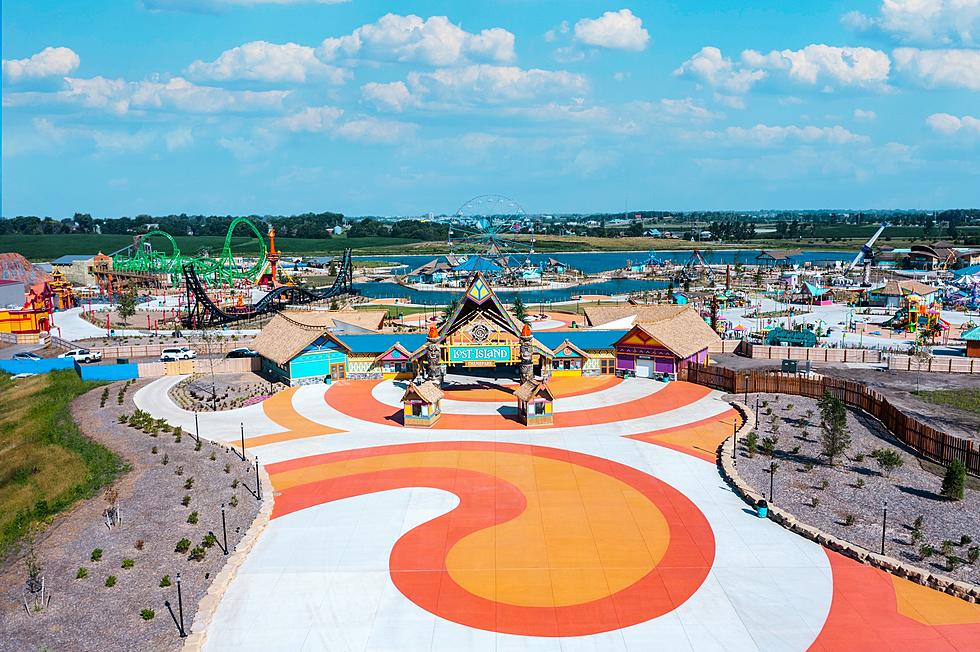 An Eastern Iowa Theme Park Has Some New Rides This Season
Lost Island Themepark, Facebook
According to a new article from the Des Moines Register, visitors at Lost Island Themepark in Waterloo will have a few new options when it comes to rides this summer! Three rides that were not previously available to park-goers will soon be open to the public.
Let's start with the new rollercoaster! Called "Matugani," Lost Island's newest coaster is a one minute and 13 second thrill ride complete with hills, curves, and loops. Matugani was actually supposed to open in 2022, but supply chain issues delayed construction. The rollercoaster made its way to Iowa all the way from Sweden!
If you're wondering how the rollercoaster got its new name, you need to understand the story that the park is built on. The Lost Island Themepark website reads:
"5 unique realms make up Lost Island Themepark, each with its own distinct architecture, culture and characters. The Tamariki are central to the island, as they maintain the balance of the 4 sacred elements: air, water, earth, and fire. "
Matugani is actually the name of one of the characters in the Yuta (earth) realm, an evil snake. You can check out a test run of the new coaster below:
In addition to Matugani, Yuta Falls will also be open to the public this season. Back in March of 2022, the queue building for Yuta Falls was destroyed in a fire, which delayed the ride's opening. Fortunately, repairs have been made and it's finally ready to go!
Yuta Falls is a log flume ride with two drops: one around 20-feet-high and the other 48-feet high. The Des Moines Register reports that "riders can expect to get quite a splash on the second drop, though there is a body dryer installed nearby for guests to dry off." Yuta Falls is also in the Yuta realm of the park.
And finally, the last new ride at Lost Island Themepark for 2023 is "Nika's Gift." No amusement park is complete without a carousel! Instead of the traditional horses, Lost Island's website says that guests can take a ride on sea creatures, including a seahorse, otter, sea turtle, octopus, and more! Nika's Gift is located in the Awa (water) realm of the park.
Lost Island Theme Park will officially open its gates this weekend, but it won't be open daily until Friday, June 2nd. The hours this Saturday and Sunday, May 20th and 21st, and May 27th & 28th are 10:30 a.m. to 6:30 p.m. You can get more details on tickets HERE.
10 of the Most Unique Places to Stay in the State of Iowa
Iowans Share Their Coolest Vacation Photos
Iowans have been on some epic vacations! Here are some of their best photos!