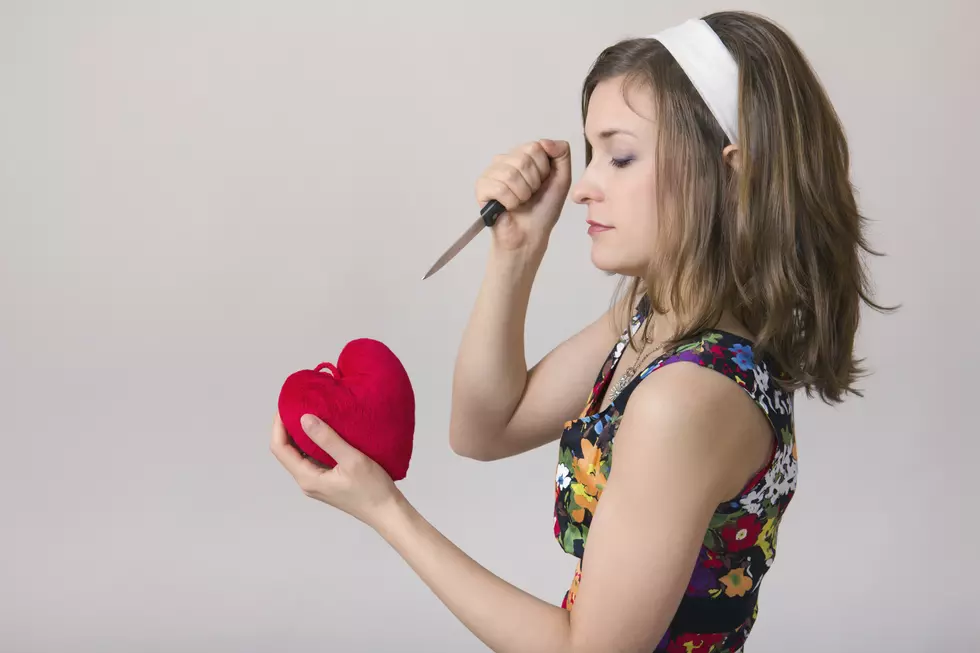 1 in 14 People Have Dumped Someone on Valentine's Day
Eillen, ThinkStock
Are you really going all out for Valentine's Day this year? You might be taking a risk.
A new survey has found that 1 in 14 Americans have ended their relationship on Valentine's Day. That equals out to about 7% of the population.
Believe it or not, the generation that falls the most into the statistic is millennials. 11% of millenials have dumped their date on the big day. Baby boomers are quite a ways behind, at only 2% having dumped their date.
6% of people have dumped someone the week before Valentine's Day. 6% have done it the week after.
The survey's results showed the biggest reason of the pre-V-Day breakup was "I didn't want them to spend money on me when I knew I was breaking up with her next week."
Enter your number to get our free mobile app