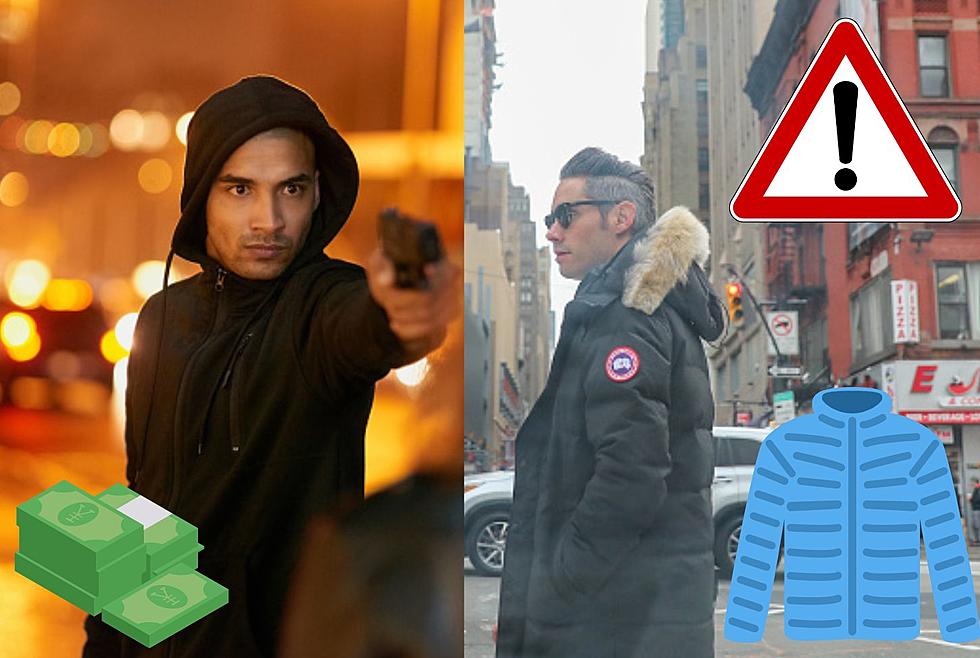 Robbers In Washington DC Are Targeting People Wearing This Specific Coat Brand
Getty Images
Police in Washington DC issued a warning to citizens after a string of armed robberies targeting people wearing Canada Goose Winter Coats.
What Exactly Is This Happening?
Police have received at least 7 reports over the last 3 months of people being robbed while wearing Canada Goose Winter Coats.
The very first report of a coat robbery came from a couple walking their young children in the northwest area of Washington DC back in December. The robbers tried to take off one of the victim's coats but did not succeed.
In the month of January, a student of Howard University was attacked by several masked people who pulled up in a car and stole the coat off his back.
Howard University police said the attack took place in a busy area, "amongst a crowd of onlookers and witnesses". The suspects have since been arrested and the student's jacket was returned to him.
You would think that would be the end of the theft, but it's not.
More Coat Robberies
Only a week later, more robberies took place near George Washington University. Two incidents of victims being held at gunpoint and demanded to take their coats off happened which made the college itself put out an advisory warning to students:
"These jackets are very expensive, and our community members should be mindful while wearing them, even in very public spaces... As always, be mindful of your surroundings."
Police Make A Statement
Police Officers in Washington DC are concerned about the safety of citizens being targeted for their coats. Metropolitan Police Department Lt. Patrick Loftus said,
"Property is not worth your life. Give away that property, try to get a good description of that person, and we want people to call 911."
Why Canada Goose Coats?
The price of Canada Goose Winter Coats ranges from $500 to $2,000. Not only are these Canada Goose robberies happening in Washington DC, but reports are also happening in Chicago and the UK.
Despite their expensive price tag, the popularity of the coats appears to be trending upward.
Robberies Still Happening
On February 5th another coat robbery report came in. A tourist couple was walking around Dupont Circle in central Washington DC when they were approached by robbers at gunpoint in the middle of the afternoon.
"All of a sudden someone's like, 'Gimme your coat! Gimme your coat!' And I thought, is this a joke?"

-Sheila Kaufman, who was attacked.
Both Sheila and her husband took off their coats and gave them to the gunmen.
Lesson To Be Learned
If there is a lesson to be learned here, it's don't walk around wearing $2,000 luxury coats or you might get robbed.
Read More Here: BBC
A Look Inside Knee-High Distilling Co., Muscatine's First Craft Distillery
Knee-High Distilling Co. announced it would become Muscatine's first craft distillery
back in August of 2022
. Almost 9 months after the business was founded, Knee-High products are now hitting the shelves at grocery stores and liquor stores in Iowa.