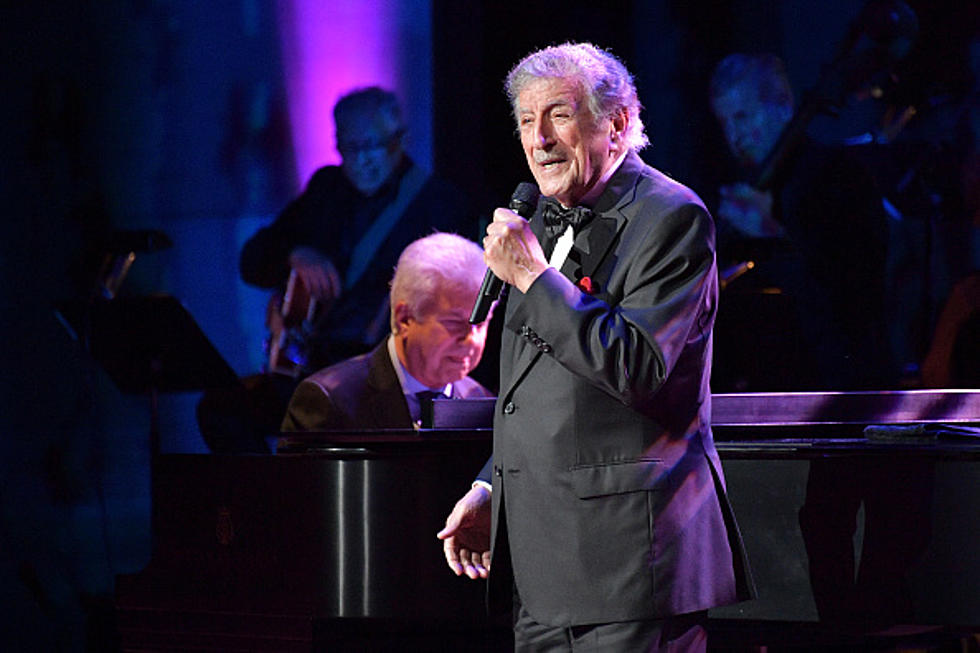 Tony Bennett, One Of The Last Crooners, Passes Away At 96
Getty Images for Lincoln Center
Tony Bennett, the timeless stylist and iconic singer spanning multiple generations, has passed away at the age of 96.
His publicist, Sylvia Weiner confirmed Bennett's death to The Associated Press, saying he died in his hometown of New York. No specific cause was detailed, but it was known that he was diagnosed with Alzheimer's disease in 2016.
One of the last of the great saloon singers of the 20th century, Bennett always prided himself on creating "a hit catalog rather than hit records." In his career, he would create over 70 albums, bringing him 19 Grammy awards. All but two of those awards would come after he turned 60 years old.
A World War II Army Veteran, Bennett's first hit came in the 1950s, with his 1952 hit, Because of You.
A few years ago, Bennett returned to the music scene in 2014 with a duets album with Lady Gaga, who would tour together to promote the album, Cheek to Cheek. A follow up album would come from the initial success, Love For Sale.
Bennett broke records, like the longest run of a Top 10 record in the Billboard Top 200 for any living artist with his first top-10 record, I Left My Heart in San Francisco, in 1962.
Bennett also broke the Guinness World Record for the oldest person to release an album of new material at the age of 95 years and 60 days.
RIP, Tony. He was 96.
WOOF: These are the most popular dog breeds in America