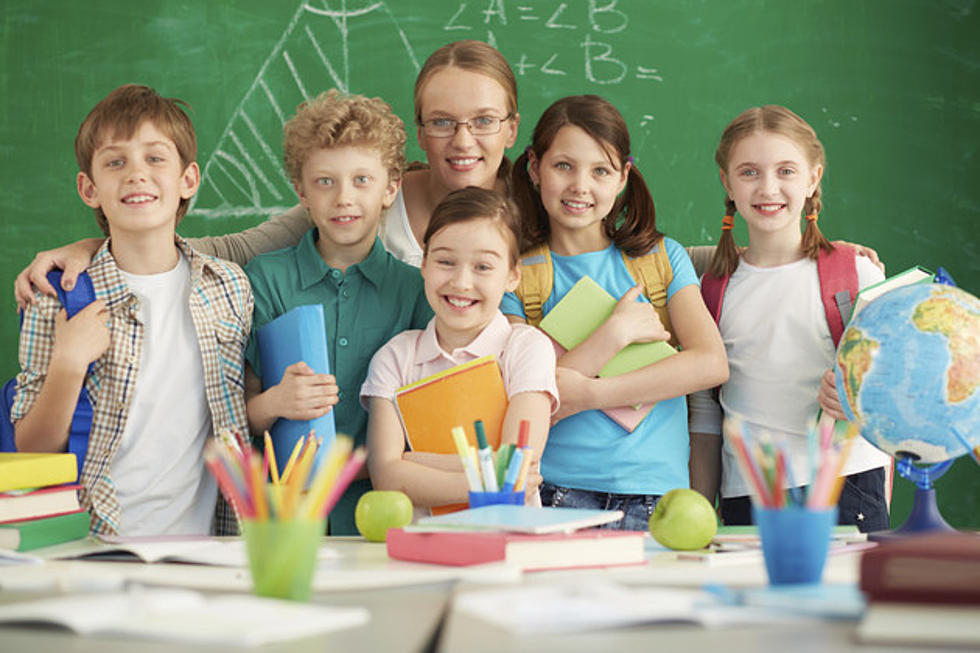 The Highest Rated Elementary Schools in the Quad Cities Area
shironosov, Thinkstock
The quality of their children's education is a top priority for most parents. We are lucky to have many great elementary schools in the QCA, but not all of them make the grade when it comes to things like test scores, access to sports and music programs and parental satisfaction.
We used GreatSchools.org to narrow down the top area learning institutions. Keep in mind that some schools may have low ratings due to lack of reviews and information. If you believe your child's school deserves more credit, make sure to visit the site and write your own review.
Bettendorf
Bettendorf has a reputation for being an upscale town, so it's no surprise that their schools fare the best in ratings. Many of the schools scored a 6 or above rating on Great Schools, and have overwhelmingly positive parent reviews. In fact, three of the schools tied for number one, with a rating of 9 out of 10.
Paul Norton is a great school. There are wonderful, caring teachers, and a very involved PTA with super nice, down-to-earth parents, we have been very happy. We came from another state in which it was much different. People in Bettendorf are caring & friendly.
Thomas Jefferson Elementary
Although Jefferson does not have any parent reviews, it scores the high in standardized testing scores in the areas of math, reading and science.
Riverdale Heights Elementary School
The teachers and principal really care and know each student. The school not only concentrates on learning, but also on building character within the children. The Character Counts Troupes pull different grades together to learn how to make the world a better place through volunteering, bully prevention and many other topics.
Davenport 
Unfortunately, Davenport has only one elementary school that scored above a 5, despite the fact that many of the schools have positive parental reviews. It seems that some of that might be due to low test scores and a lack of arts and/or sports programs.
Eisenhower scores a 7 on the Great Schools scale and has many great reviews, including this one:
Eisenhower provides great diversity, top notch educational instruction, a devoted and creative teaching staff and an all around friendly,fun and safe learning environment for my children to learn and grow within.
Rock Island 
Much like Davenport, Rock Island schools tend to get good parent reviews but suffer overall due to low test scores. Rock Island also has only one school that scored above a 5. 
Eugene Field Elementary School
Eugene Field gets a 6 on Great Schools. Here's one very positive review:
My son went to EF for 3 years and my daughter for 1. We couldn't have asked for better teachers and admin. The principal was very approachable and friendly and my kids' teachers were exemplary. My daughter is an avid reader and her Kindergarten teacher adjusted to her faster pace and individualized her learning. I couldn't praise this school more!
Moline
Moline has several schools that scored at 6 or above, but the highest rated school received a 7, mainly due to test scores in the 70, 80 and 90 percentile. Unfortunately, Garfield closed recently. The second highest ranking schools were Jane Addams and Lincoln-Irving, which both scored a 6.
Garfield Elementary School
Here's a 5 star review of Garfield:
Garfield Elementary School is a school that not only promotes individual student achievement and success, it cultivates it. Through a program, PBIS, students are encouraged to make proper choices, but also are encouraged to do their best. For those students that are not meeting academic standards, they are put into individualized support groups to foster their area of need and help them be successful. But maybe, most of all, the staff cares for each child and enables these children to become the best they can be.