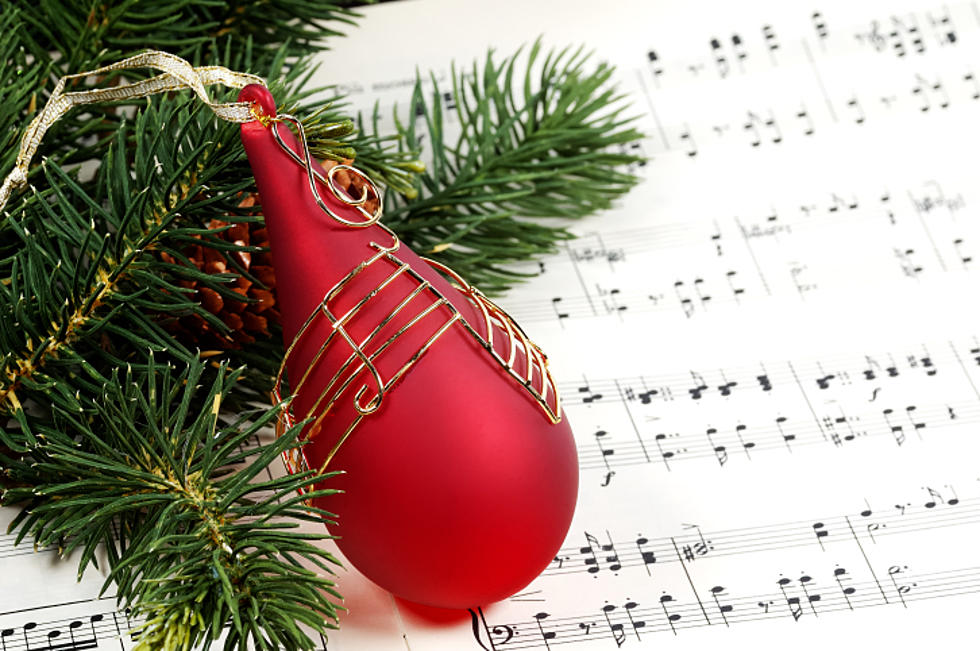 The 15 Most-Recorded Christmas Songs
ThinkStock
You know that moment you have every holiday season where you've maxed out on Christmas songs, and you have a mini-meltdown? When it feels like there must be 137,315 versions of "Silent Night"?
Well, you're not losing your mind. Because according to the music licensing company Music Reports, there are 137,315 recorded versions of "Silent Night"!
And even though every artist just had to cover it so that they could "put their stamp on it," let's be honest, it's basically the same thing over and over again. Of course, "Silent Night" isn't the only holiday song that's been recorded to death.
Here are the Top 15 most-recorded holiday songs, according to Music Reports:
"Silent Night" – 137,315 times
"White Christmas" – 128,276 versions
"Jingle Bells" – 89,681 versions
"The Christmas Song" – 80,064 versions
"Winter Wonderland" – 70,471 versions
"Santa Claus Is Coming to Town" – 68,669 versions
"Have Yourself a Merry Little Christmas" – 65,377 versions
"Joy to the World" – 59,767 versions
"I'll Be Home for Christmas" – 56,552 versions
"Let It Snow! Let It Snow! Let It Snow!" – 54,446 versions
"Rudolph, the Red-Nosed Reindeer" – 49,384 versions
"O Holy Night" – 48,665 versions
"Silver Bells" – 48,440 versions
"Blue Christmas" – 42,375 versions
"The Little Drummer Boy" – 37,150 versions
"Last Christmas", which was originally recorded by WHAM!, came in at #27 with 17,806 versions. And Mariah Carey's "All I Want for Christmas is You" is 30th, with 13,419 versions.