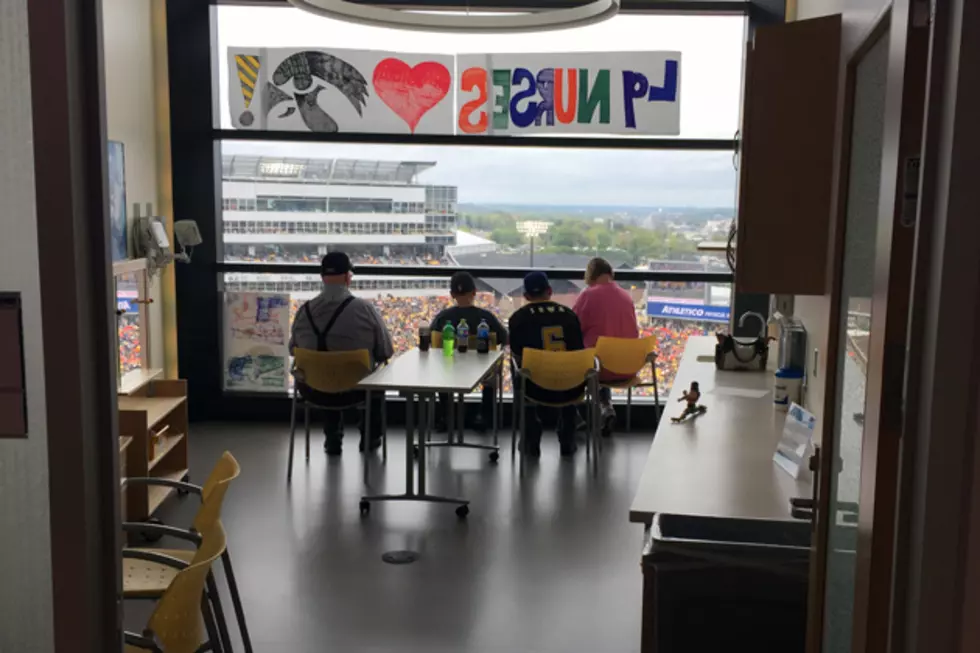 Seeing the Iowa Hawkeyes' Newest Tradition From Inside the Children's Hospital
Townsquare Media
This past Saturday, my family and I were invited to visit with a family whose daughter is currently in the Stead Family Children's Hospital in Iowa City. We were able to experience the "Kinnick Wave" from the kids' perspective.
The video was taken from the "Clubhouse" on the 9th floor. There were several different families, patients and guests in the Clubhouse with and some of them had no idea what was about to happen. They were told to watch because something special was going to happen down on the football field. You can hear the reaction of one mom: "Oh look! They're waving!"
The wave is spreading to the officials, the visiting team and at halftime, the marching band got in on the new tradition.
Also, here's video from Will Kohn's room. He's the 6-year-old from the Quad Cities who recently received a new heart: