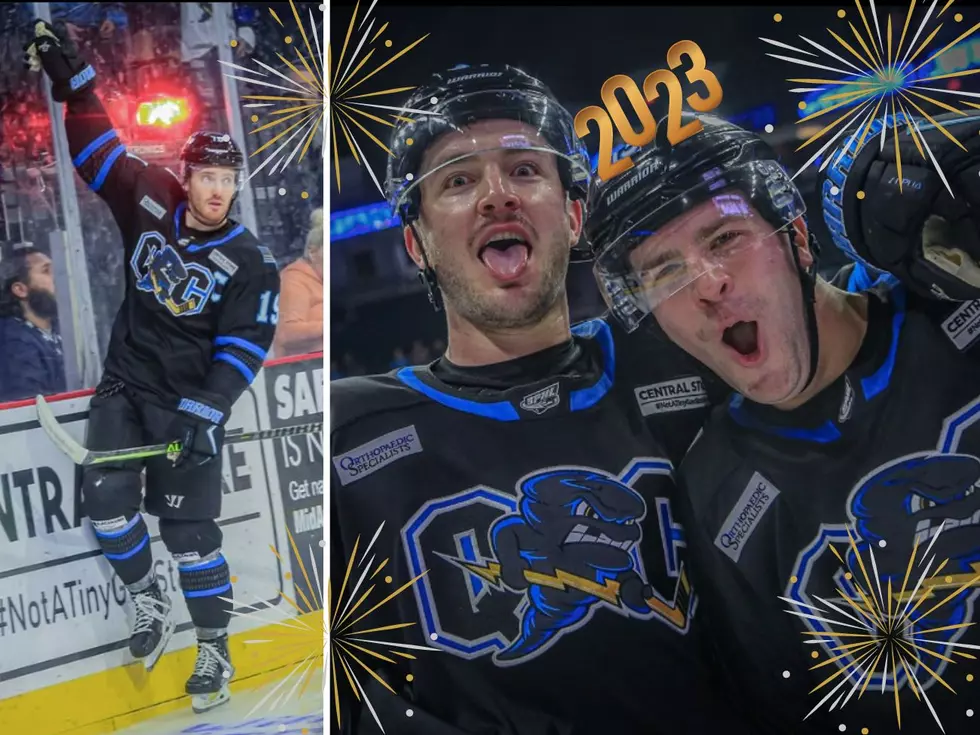 Quad City Storm Hosting Triple-Header Home Stand With Fun Theme Nights
Quad City Storm - Sean Flynn
Spend your first weekend of the new year with the Quad City Storm as they host a triple-header homestand against the Fayetteville Marksmen.
This Weekend's Games
JAN 06, 2023 - Sensory Awareness Night 
7:10 PM
Vibrant Arena, Moline, IL
Sensory Awareness Night Presented by Adolph's
Friday night, audio and visual effects will be modified to an appropriate level for all fans.
JAN 07, 2023 - Star Wars Night
7:10 PM
Vibrant Arena, Moline, IL
Star Wars Night
Saturday is Star Wars Night, and Star Wars characters will be present to interact with fans, while the Storm will sport specialty Star Wars jerseys which will be auctioned off after the game.
JAN 08, 2023 - Pucks & Paws
2:10 PM
Vibrant Arena, Moline, IL
Pucks & Paws Presented by Nestle Purina
Sunday is Puck and Paws Day, and fans can bring their dogs to the game free of charge. Dog tickets can be obtained at the arena's box office. All dogs must be up to date on shots.
Hope to see you there!
Follow The Storm On TikTok
In new and exciting news, the Storm now has a TikTok page! Follow The Quad City Storm @qcstorm!
If you are a fan who attends games, you might just be in one of the fan interviews!
Visit Their Website Here: QuadCityStorm.com
Get your tickets here: QC Storm Tickets
The 20 Best Meals In The Quad Cities
Are you one of those people who know they want something to eat, but don't know exactly WHAT you want to eat? You know you don't want to stay home and cook, and you know you want to go out to a restaurant, but maybe you don't know exactly what you're craving. Where does one find good food in the Quad Cities?
WORRY NO MORE! We are here to help!
We asked a question on our Facebook page "What is the best meal in the Quad Cities" and many people shared their favorite restaurants and dishes in the comments. We have put together a list of the 20 Best Meals in the Quad Cities so that you can get out and try something new!
These restaurants are a place of good times, great food, and reasonable prices!
Check out all the restaurant's websites by clicking on the green wording!
Have fun scrolling!