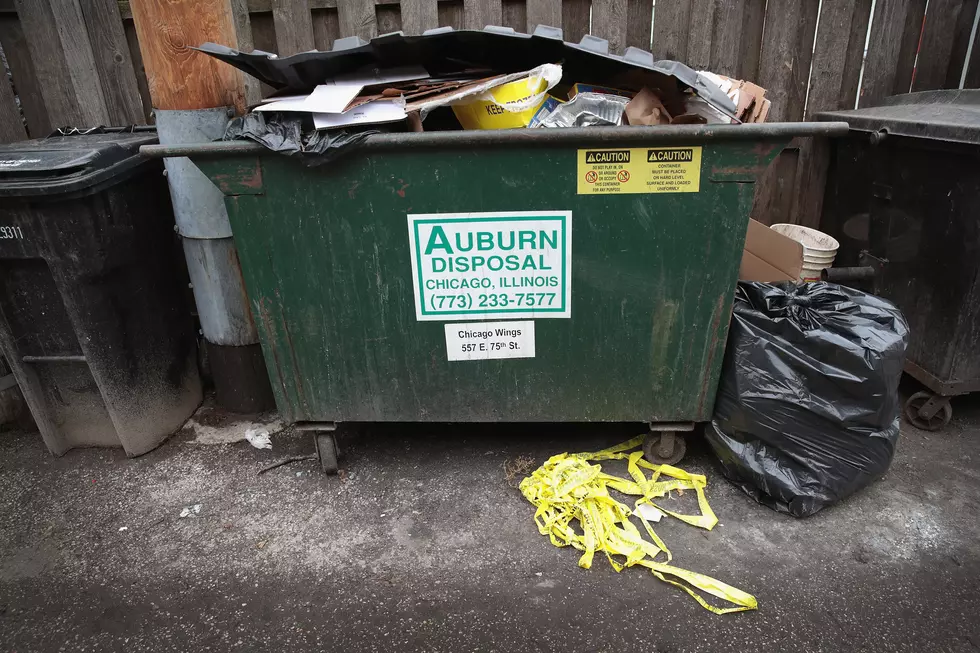 Professional Dumpster Diver Makes Six Figures a Year
Getty Images
Matt Malone says he made $100,000 in just one year of dumpster diving part-time and he has some tips if you'd like to get started.
First off, avoid restaurants or any places that have a lot of food trash. Big box stores are where the big finds are, most stores just throw out items that get returned. Matt finds those pieces and sells them online.
Everything from power tools to computers, furniture to art can be found in dumpsters. Matt's even found an original Muhammad Ali painting and a Rolodex with Donald Trump's cell phone number.
He catalogs all his finds before selling them off, here's a few photos of what he's collected:
Waste Management warns people of the dangers of dumpster diving and warn against it in a statement they released:
Tragedy can strike when people climb into waste dumpsters even for a short period of time. A dumpster is not a safe place to seek shelter, sleep or hunt for treasures. If someone is inside a trash or recycling dumpster when it is emptied into a truck, there is a significant risk of injury or death. We encourage everyone in the community to be an extra set of eyes and ears, and if you see signs that your dumpster may be used for anything other than waste service, please contact local police or social service agencies to prevent a tragedy.