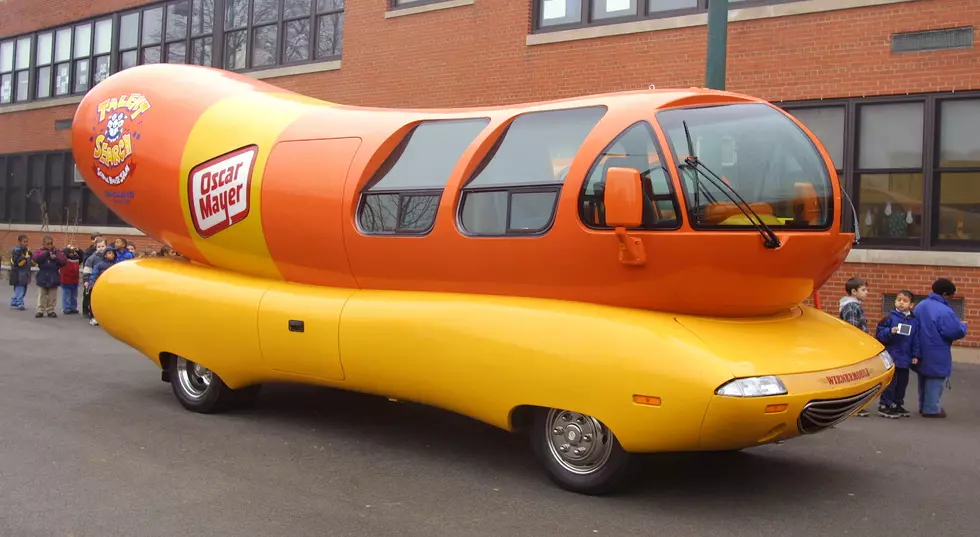 Oscar Mayer is Looking for Wienermobile Drivers for 2020
Getty Images
Kraft Heinz Co. announced Oscar Mayer is looking for the 2020 edition of Hotdoggers.
If you're a college graduate in the purgatory between graduation and locking in that awesome career building job, look no further.
A one year contract, the job would take you on the road as the pilot of the iconic Wienermobile. They're offering competitive salary, expense coverage, benefits, and team apparel.
The company is looking for applicants to preferably have a BA or BS, in public relations, communications, journalism, advertising, or marketing, but are open to other backgrounds as well.
The description of the job seems easy; you'd be the brand ambassador and spokesperson for Oscar Mayer, so you can't be shy. Hopefully you'd be okay appearing on radio and television, being interviewed by newspapers, and going to grocery, retail, and charity functions.
---
---
If you get the job, you'll have to attend a 2 week Wiener-training to learn how to parallel park the 27 foot rig, how to properly use hot dog puns, and pick your Hotdogger nickname.
You've got until January 31st to apply, but try not to get your hopes up. Last year, the listing brought in over 7,000 applicants, but only took on 12 of those applicants. That means you've got about a 17% chance of getting the job.
Enter your number to get our free mobile app