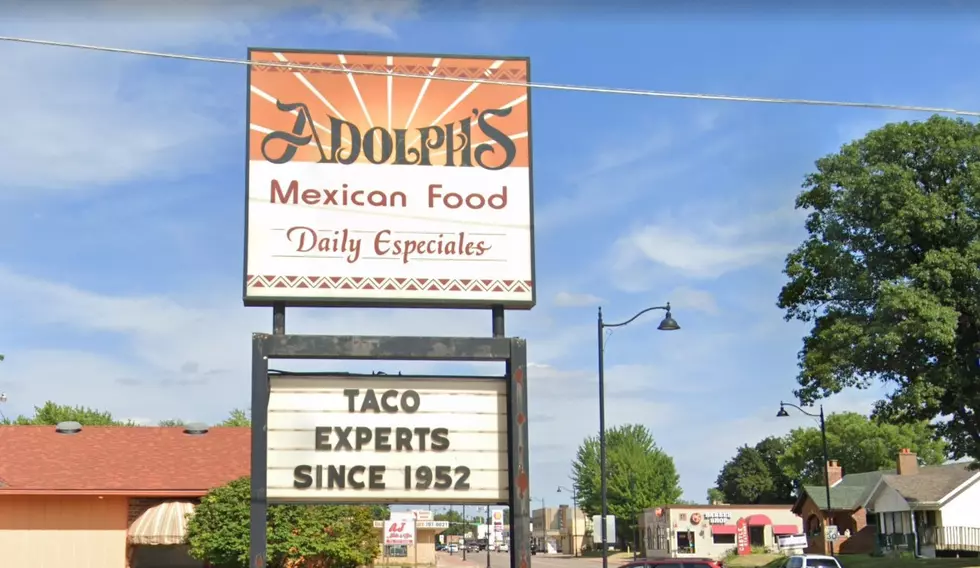 One Of Moline's Longest Standing Mexican Restaurants Is Closing
Google Maps
After decades of operation, one of Moline's favorite Mexican restaurants will be closing its doors.
"Last Day Dec 24" the sign in front of Adolph's Mexican Food reads at their Moline Avenue of the Cities location.
The family opened one of East Moline's first restaurants in 1952 when Adolph and Louise Perez took a risk with El Sombrero. Reinventing themselves a few times, they finally hit their stride with the perfection named Adolph's Mexican Foods.
The meaning of the signage on the restaurant's marquee was confirmed by the East Moline location's Facebook page.
Adolph's Mexican Food in East Moline is open 10:30 am to 8 pm every day except Sunday, located at 4030 Kennedy Drive, East Moline.
Join B100 At This Brand New, 5-Star, Adult-Only Resort In Mexico