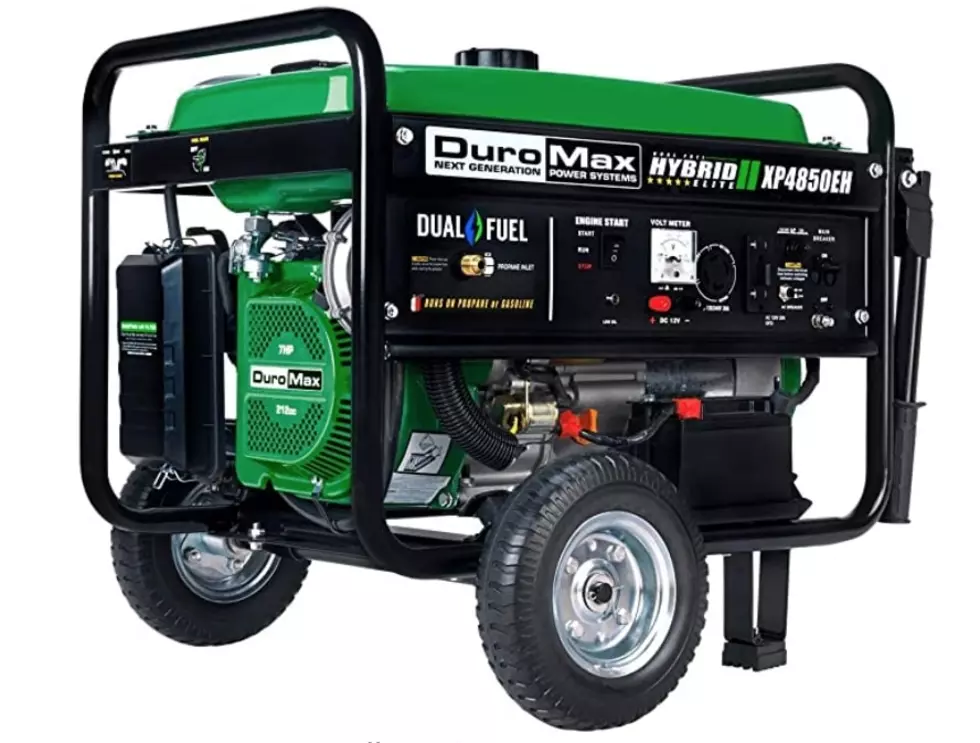 Now Is The Time To Buy A Generator For The Next QC Power Outage, And Here's Where to Get One Today
Amazon
If you're reading this because you still don't have power, you're probably thinking pretty seriously about getting a generator for the widespread power outage situation that happens like this.
Shipments of mass quantity are headed for the Quad Cities all day long.
River Valley Turf- Taking pre-sales for generators for next day availability.
Grainger Industrial Supply- New shipment in this morning.
Holland and Sons Geneseo- New shipment this afternoon.
OR: Forget going to the stores, or ordering online and waiting for shipping. Heck, you could have one today. Just head on over to Facebook Marketplace.
As power is turned back on, people are looking to make back the money they dropped on a generator. Trade groups are full of generators that say "Never ran, brand new" or "Barely run, no more than 5 hours."
Enter your number to get our free mobile app
ALSO: Former Minnesota Twins All-Star's Home for Sale - Complete With Brewery