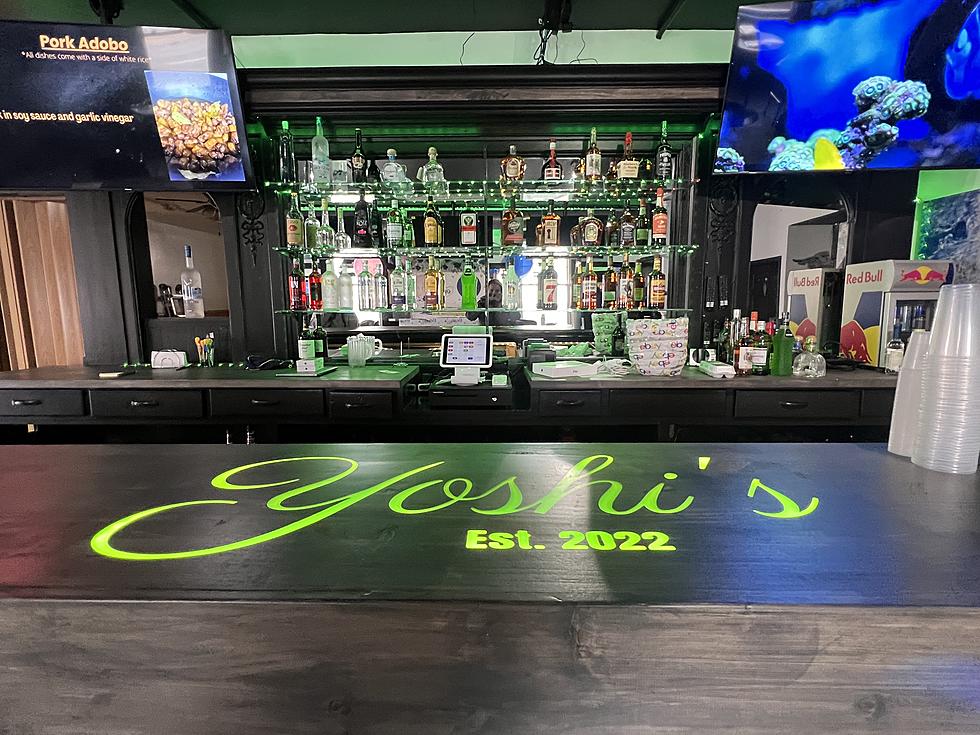 Craving Filipino Food? You Can Now Visit This QC Filipino Restaurant
Sarah Stringer
There's new food in the QC so of course, we must check it out. Davenport cuisine got a new flavor with the grand opening of Filipino restaurant Yoshi's Bar and Filipino Canteen.
Yoshi's, currently the only Filipino restaurant in the QC, is now open at 831 W 3rd St in Davenport. I met up with the owner, Yoshi Umeko, at their grand opening celebration. Their story to get to their new location is rooted in family.
Yoshi's mother previously opened up a restaurant in the Phillippines (already proof that the food must be delicious) and she was later selling food out of her Quad City home. She is retired now and is bringing her experience cooking Filipino cuisine to downtown Davenport.
Yoshi wants to help revitalize the area.
Yoshi's Bar and Filipino Canteen is open:
 Sunday- Wednesday- 12:00 p.m.-9:00 p.m.
Thursday- 12:00 p.m.-12:00 a.m.
Friday & Saturday- 12:00 p.m.-2:00 a.m.
Foodservice at Yoshi's goes until 10:00 p.m. Yoshi's offers both a lunch and breakfast menu, as well as a wide variety of cocktails.
At the moment, there's still some work being done inside a few areas of Yoshi's to help renovate the space (you'll see some of that in pictures, keep scrolling) but you can still sit down and dine in.
They also have a billiard table and a few arcade games you can play too!
If you would like more details about Yoshi's and to keep up with the latest news in food and their renovation progress, you can follow them on Facebook.
Craving Filipino Food? You Can Now Visit This QC Filipino Restaurant
Yoshi's Bar and Filipino Canteen has opened up in downtown Davenport, making it (as of now) the only Filipino restaurant in the QC.
Delizioso! You Can Now Visit QC's Tastiest Sicilian Restaurant
Mio Russo Sicilian Bar + Table has opened its doors in Bettendorf. The sights and smells (and reasonable prices!) of the food make it impossible to resist!
Atomic Coffee Bar Rock Island is Open and Ready for You
Atomic Coffee Bar's first Illinois location is open along Blackhawk Road!