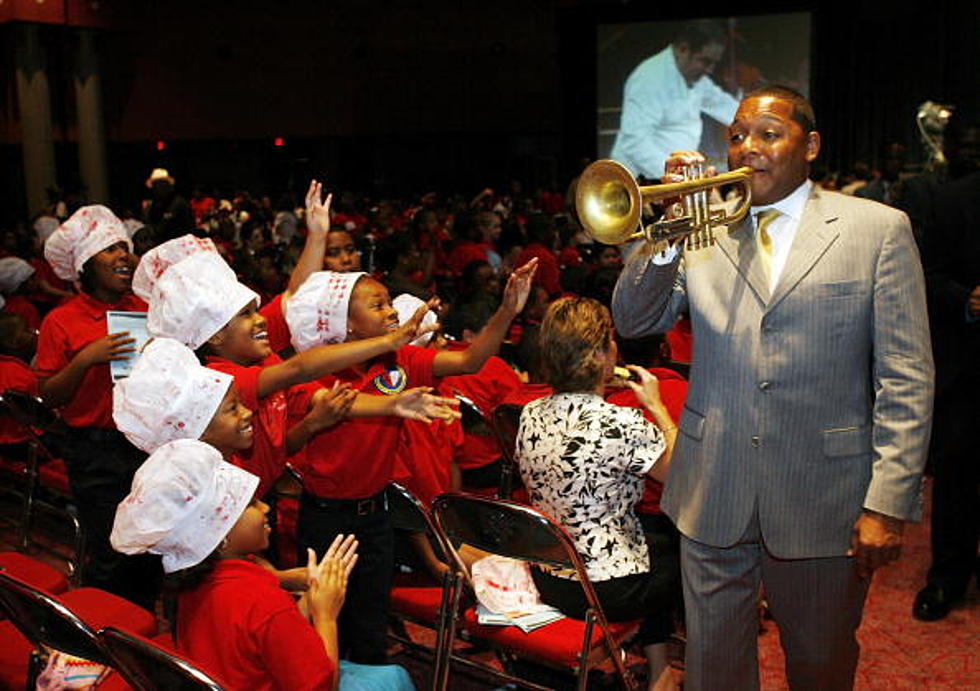 New Orleans Public School Reverses 100 Year Ban On Jazz
Getty Images
New Orleans is the birthplace of Jazz but in 1922 a New Orleans school decided to ban Jazz. 100 years later, the ban has been lifted.
A unanimous vote by the Orleans Parish School Board repelled the ban on Jazz music last Thursday, exactly 100 years after the ban was passed in 1922.
In a committee meeting last week, School Board President Olin Parker said, "I'm very glad that we can rescind this policy. I want to acknowledge it was rooted in racism. I also want to acknowledge the tremendous contributions of our students and especially of our band directors whose legacy continues from 1922 on now through the carnival season."
On March 24th, 1922, the New Orleans Public schools abolished playing and dancing to Jazz music. The reason? One former school board member, Adolph Baumgartner, said she had witnessed "a lot of rough dancing" at school events.
Dr. Ken Ducote who is the executive director of the Greater New Orleans Collaborative of Charter Schools called the former policy "absurd" and referenced the rule as a personal preference of a former board member. Dr. Ken Ducote said that public schools have "a tremendous role" in the development of Jazz music. This role plays part in the economy by providing jobs to jazz musicians, jazz singers, and band teachers.
Throughout the century rule, many teachers and students have disregarded it. Board member Katherine Baudouin said, "In this instance and in this instance only, we're glad that the policy was ignored."
Read More here: AP News
Eastern Iowa Mansion For Sale For $1.75 Million Has Indoor Basketball Court
A home in eastern Iowa has hit the housing market and it literally has everything. This mansion in Cedar Rapids, IA comes with a heated in-ground pool, beautiful home movie theater, 5 bedrooms, and an indoor basketball court. The home is currently listed for
$1,750,000.