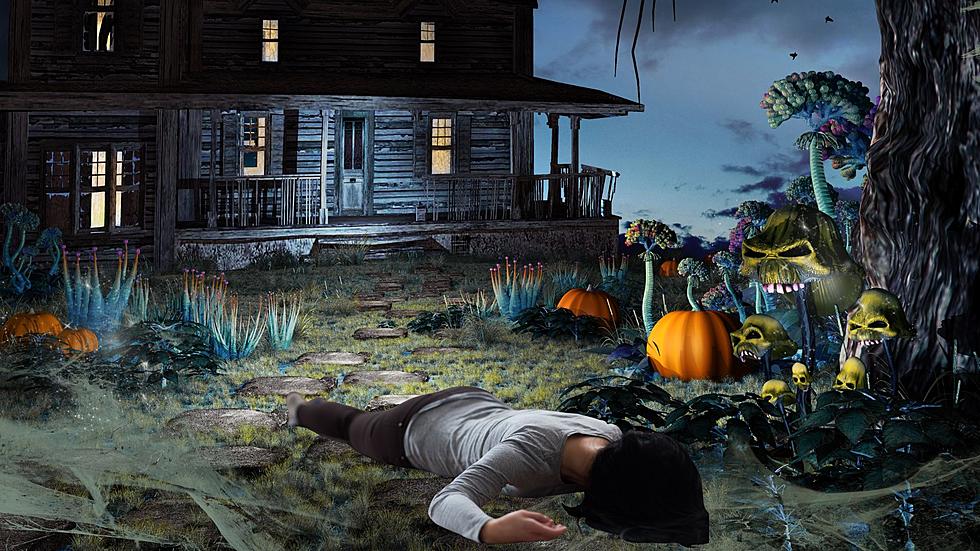 N.C. Man's Body Mistaken As Halloween Decoration, Mowed Around
Canva
A North Carolina family is upset with this neighborhood after their loved one's body was mistaken for a realistic Halloween decoration and was left outside a home in the lawn for days.
Robert Owens' body was found in China Grove, North Carolina, and his family told CW33 that they learned it was so convincing that he was a Halloween decoration, that a lawncare worker mowed around his near-naked body, thinking it was a prop the entire time. A day later, someone else made the gruesome discovery.
"Don't know how you can do that," Owens' sister, Haley Shue said. "Mow right beside someone and assume that they're Halloween decorations at a house no one lives at."
The last time Owens' family saw him was Sunday, October 1st. It wasn't until a week later that police found him down a long driveway off of Shue Road in China Grove. He was wearing little clothing and was lying facedown in the grass outside of a home that the family says has been empty for a while.
"My grandmother has lived off of Shue Road for 40+ years," Shue said, "and he's never been to this house. He's never known of this house this far off the road. He's never been back here. He's never been known to come here."
Police told his sister and mother that the 34-year-old hadn't been shot. The family was left to get the rest of the information they had from a construction worker on the property.
"Construction worker told us that he had cuts and scrapes on his arms like defensive wounds, his words," Shue said.
Family members admit Owens was known to do drugs. They say, however, that doesn't yet explain how he ended up where he did. Police reportedly aren't thinking foul play but are still investigating the death.
"His nieces and nephews love him, and he had just gotten my son a jacket, and he didn't even have the chance to give it to him," Shue said through tears. "We want answers."
WJZY spoke with The China Grove Police Chief told Nexstar that they're expecting to get more information this week once the autopsy report comes back.
Read more at CW33
LOOK: Controversial songs from the year you were born
Stacker
celebrates history's most boundary-pushing—and thereby controversial—songs from 1930 through today.
Gallery Credit: Stacker