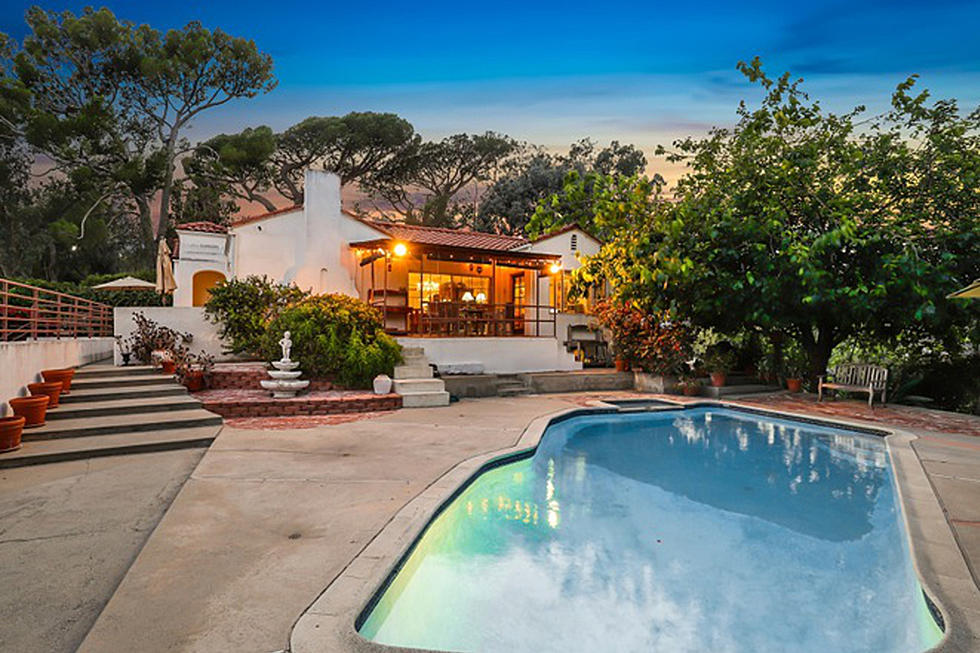 Manson Family Murder Home Listed for $1.98 Million
Redfin
Good news for those looking to buy a gruesome piece of history. The house where the Manson Family killed Leno and Rosemary LaBianca is up for sale.
From the outside, the gated single-story Spanish-style home looks similar to many others in the Los Feliz neighborhood of Los Angeles. Built in 1922, the house boasts two bedrooms, one and a half bathrooms, panoramic views, a swimming pool and jacuzzi. It was also the scene of one of history's most notorious crimes.
On the night of Aug. 10, 1969, one day after his followers murdered actress Sharon Tate and four others, Manson entered the LaBiancas' house. There, he tied up the couple, only to depart before his "family" stabbed the two to death. Before fleeing the scene, Manson's followers used the LaBiancas' blood to write "Rise," "Death to Pigs" and "Healter Skelter" (a misspelling of the Beatles' "Helter Skelter") on the walls.
The home has changed hands several times since that horrific night. The current owners purchased it in the late '90s, and are now looking to move on as they prepare to retire.
California law does not require the home's sordid history be shared with potential buyers, but real-estate agent Robert Giambalvo has done so, anyway. "I wanted to disclose it, because there are definitely some people who are not going to want to live in the house," Giambalvo told Rolling Stone. "And from what I've seen, most people don't even care."
From a cosmetic standpoint, the house has changed very little in the past 50 years. It's official listing boasts such amenities as "Italian tile floors," "lush greenery" and "unparalleled privacy."
Potential buyers must pass a pre-screening process before being shown the home, designed to weed out those aiming to view it purely out of morbid curiosity. Despite the site's history, Giambalvo has heard from many interested parties. "I think you just forget about it because you just feel so good when you're there," Giambalvo said. The house is listed at $1.98 million.