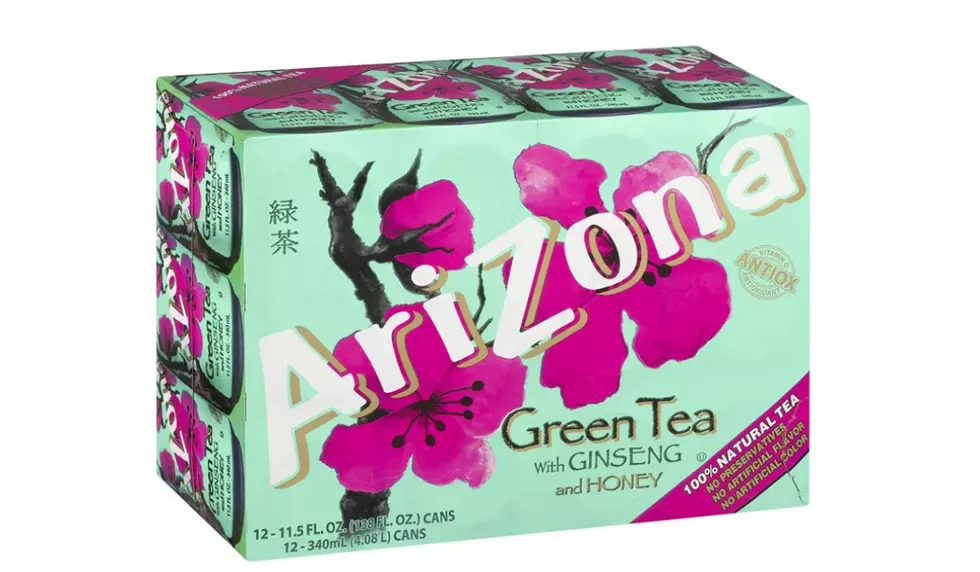 Man Sues Arizona Tea After Finding Rodent Tail in Drink
VitSelected via Amazon
A man from Vermont bought a 99¢ can of Arizona Tea and took a big drink when he found something much worse than he bargained for, and now he's suing (justifiably so).
When he drank his tea, he felt a rodent tail wriggling around in his mouth.
"After feeling the rodent's tail in his mouth and seeing what it was, plaintiff Rudy Gallo became sick and began vomiting," says the lawsuit filed recently in federal court in Vermont. "Plaintiff continued vomiting and was taken to the hospital for treatment. Plaintiff has continued to suffer physical, mental and emotional trauma as a result of drinking the beverage with a rodent sealed inside."
On November 3rd, 2017, Rudy Gallo stopped at a store to grab a can of tea. After he got back on the road, he opened the can and took a long drink, and discovered the rodent's tail. Throwing up is not necessarily a safe activity while driving.
"Plaintiff Rudy Gallo faced physical peril from the defendants' negligent acts and/or omissions and was physically impacted by the rodent's tail," the lawsuit says.
The parties didn't reach an agreement, so they filed a lawsuit before the three-year statute of limitations came into play.
Gallo's wife, Deborah, has also been named plaintiff due to the loss of consortium from the event.
Enter your number to get our free mobile app
CHECK THEM OUT: 100 years of Christmas toys, gifts and fads