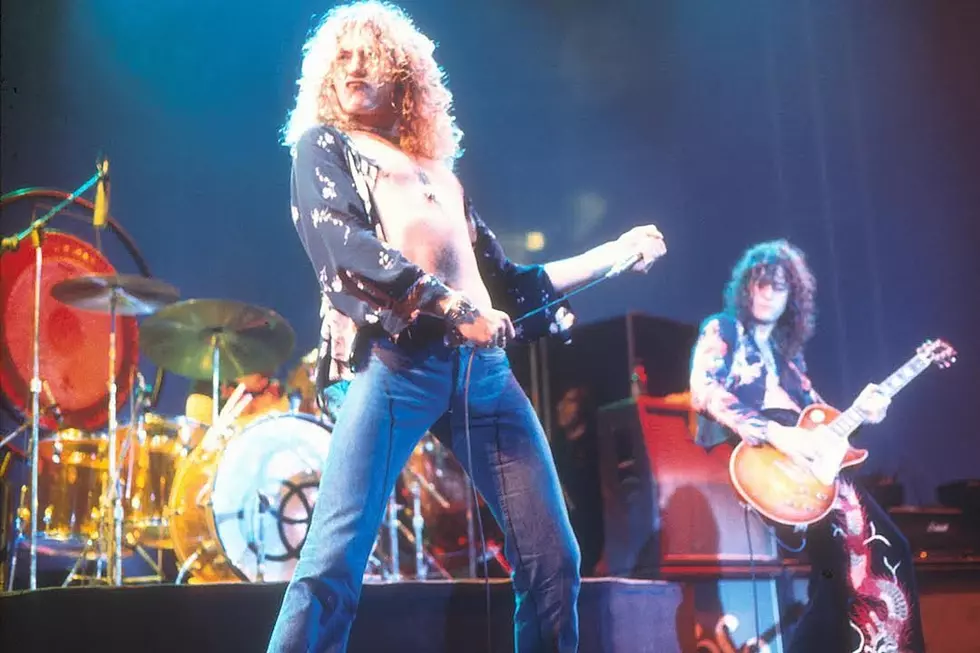 Led Zeppelin "Live In Concert" Sunday on 97X
Ian Dickson, Getty Images
Led Zeppelin is one of those bands so many of us would give our left nut to see live in concert.  But it doesn't look like that's happening any time soon.  Is it ego?  Is it not wanting to live in the past?  Is it ego?  I'll bet it's ego.  Either way, the only way you'll be able to hear Zep play live is on tape.  So that's what we've got for you this Sunday.
97X proudly presents "Live In Concert". Tune in every Sunday night for 2 hours of classic concerts from the biggest names in rock It's Live In Concert, Sunday nights at 8pm, on Your Classic Rock Authority, 97X.
This Sunday, your headlining set from Led Zeppelin is from the O2 Arena in London, England on December 10, 2007.
After years, and even decades of hope, speculation, rumors, and outright begging, it finally happened. On December 10th, 2007, Led Zeppelin reunited for a concert at London's O2 Arena! Filling in for his father on drums was Jason Bonham. Together with John Paul Jones, Jimmy Page, and Robert Plant, Led Zeppelin delivered a performance as intense as any in their career. Don't miss this incredible concert by Led Zeppelin.  They're headlining this weekend's Live in Concert!
Plus don't miss live performances from Rush from the Hollywood Casino Amphitheater, Tinley Park, IL,  on June 14, 1997
Plus a great set from Lenny Kravitz from AccorHotels Arena in Paris, France on November 23, 2014
Plus The Who live at Madison Square Garden in New York, NY on October 20, 2001
Live in Concert is on every Sunday at 8 o'clock. The perfect way to wrap up your weekend and prepare for the week ahead. By cracking another couple Sunday beers...which are some of my favorite beers of the weekend. To tune into 97X either on the radio at 96.9 fm or on our mobile app on your phone.
Enter your number to get our free mobile app
READ MORE: See 50 remote jobs that can pay well