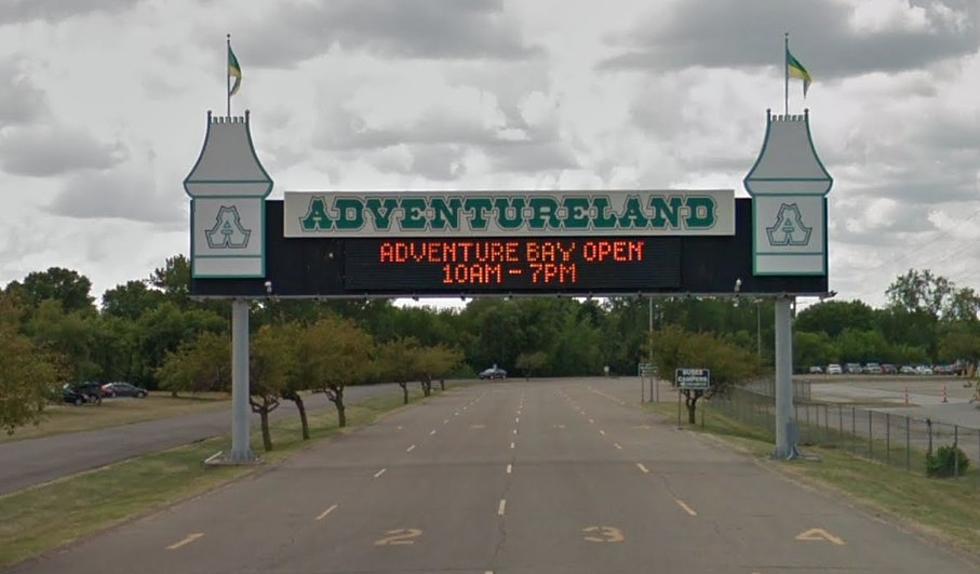 The Iowa Adventureland Ride Where A Boy Died Will Stay Closed Forever
Google Maps
In 2021, 11-year-old Michael Jaramillo died while on a ride with his family at Adventureland.  Now, the new owners of the amusement park are saying the ride will be permanently shut down.
The new GM of Adventureland released a statement on the future of the park, while the boy's father spoke about the park, the ride, and remembering his son.
Adventureland in Altoona, Iowa
Adventureland has been open in Iowa since 1974.  There are currently over 50 attractions and rides at the park.
While there have been other incidents at the theme park, only one other time did a ride cause a death.  But it was to an employee, not a visitor.  However, it was the same ride.
Raging River was built in 1983.  The ride is described as a "whitewater river raft ride with rapids, waterfalls, and geysers."
In 2016 an employee, Steve Booher, was killed after falling after the ride began moving unexpectedly. He was wedged between one of the boats and a wall with his head being repeatedly rammed.
In 2021, Michael, his father, and his brother were on the ride when their boat capsized drowning the 11-year-old boy.
Statement from Adventureland on Raging River
In 2021 new owners, Palace Entertainment, would purchase Adventureland.  GM Bill Lentz released a statement getting patrons ready for the 2023 season, but also saying this about Raging River:
We implemented changes in our operations throughout the resort, always with an emphasis on safety as the most important element. On that note, I want to share that we have decided to permanently close the Raging River attraction. The decision comes after months of examination of the ride, working closely with its manufacturer to identify what enhancements each would need to meet our operating standards. Based upon that review, the best path forward is to close Raging River, and focus on enhancing the Adventureland experience elsewhere.
What the father, David Jaramillo Sr. says about Adventureland
The Father of Michael Jaramillo spoke with KCCI saying "The new owners are taking it serious," David said. "So they're doing the right thing by just going around and checking every other ride."
The Jaramillo family is suing the previous owners for $100 million dollars.  The previous owners have maintained the ride was safe.  The trial is currently set to take place next spring.
What's next for Adventureland?
In the letter from the GM on the Adventureland website, GM Bill Lentz says
Adventureland's future holds much to be thankful for as well. Draken Falls, a next-generation super flume ride, will be a fitting successor to the park's beloved log ride, with Flying Viking debuting as Adventureland's seventh roller coaster! This intertwined two-ride combo will be enhanced with a unique Nordic theme, perfect for a pairing that will be unlike anything else in the Midwest. Keep a close eye on our social media channels for construction progress until Opening Day.
While the park map of Adventureland does not show the Raging River ride it does not show any other ride in its place.  There is no word on when the area of Raging River will be changed into something new at the park.
There's An Awesome Resort In Eastern Iowa You Had No Idea Existed
There is a resort in eastern Iowa you definitely didn't know about. While it's been around for a while, it recently got some updates from the new owners and we have to say, the updates are pretty awesome.
Your New Vacation Destination! This Camping Resort is Perfect for the Family
Timber Lake Resort was established in 1955 in historic Mount Carroll, IL.
It was rebuilt in 2003 with all new facilities and a renewed spirit of hospitality.
1-815-244-1600