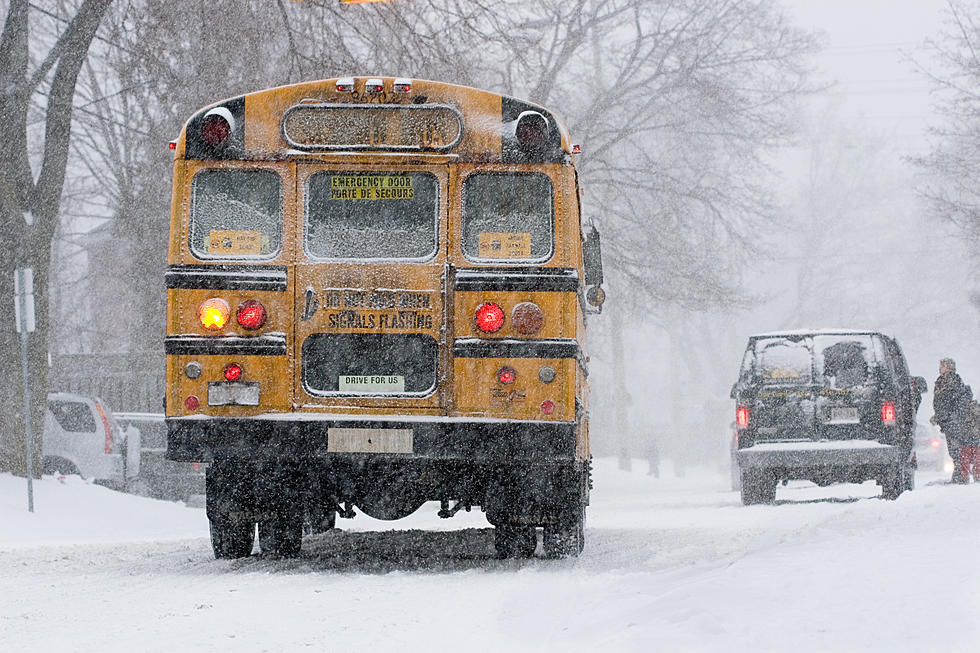 Quad-City Area Schools Closed Due To Winter Storm
ThinkStock
Kids and staff with Quad City area schools will get to sleep in on Thursday. Officials in Davenport and Bettendorf have canceled classes due to the winter storm that will impact the area Thursday morning and throughout the day. Other schools in Iowa and Illinois have also canceled classes because of the storm.
No School For Davenport Schools Thursday
Trinity Lutheran Church School, one of the private schools in Davenport, sent a message to parents and staff Wednesday night announcing that school will be canceled on Thursday, February 16, 2023, due to the Winter Storm Warning.
Davenport Community School District announced on Facebook shortly after 5:00 a.m. this morning they would be closing schools as well.
Other Quad Cities Area Schools Cancel Class
Other schools throughout the Quad Cities area have also canceled classes on Thursday due to the storm. Other districts taking a snow day on Thursday include:
Bettendorf
Clinton
Pleasant Valley
Camanche
Morrison
Galena
DeWitt
Maquoketa
You can see the running list on our news partner, KWQC-TV6's website here.
Winter Storm Bringing Several Inches Of Snow Thursday
The National Weather Service of the Quad Cities has issued a Winter Storm Warning for several counties in the Quad Cities and throughout Eastern Iowa and Northwestern Illinois.
As of now, the storm is expected to drop 4-7 inches of snow on the Quad Cities metro area. Heavier amounts will fall to the west of Davenport and the Quad Cities in a band stretching from Dubuque to northern Missouri.
Make sure you're prepared before the snow starts falling Thursday morning. See what you need to be winter storm ready below.
Essential Winter Emergency Kit Items
Winter season in the Quad Cities means cold temperatures, heavy snow, and slick roads. Hopefully, you won't ever need to tap into your winter emergency kit, but it's better to have one in your car than to be unprepared. Make sure you have these essential items in your car before winter arrives in the Quad Cities.
Tour The $1 Illinois Home
A home in Chicago is listed for just $1.