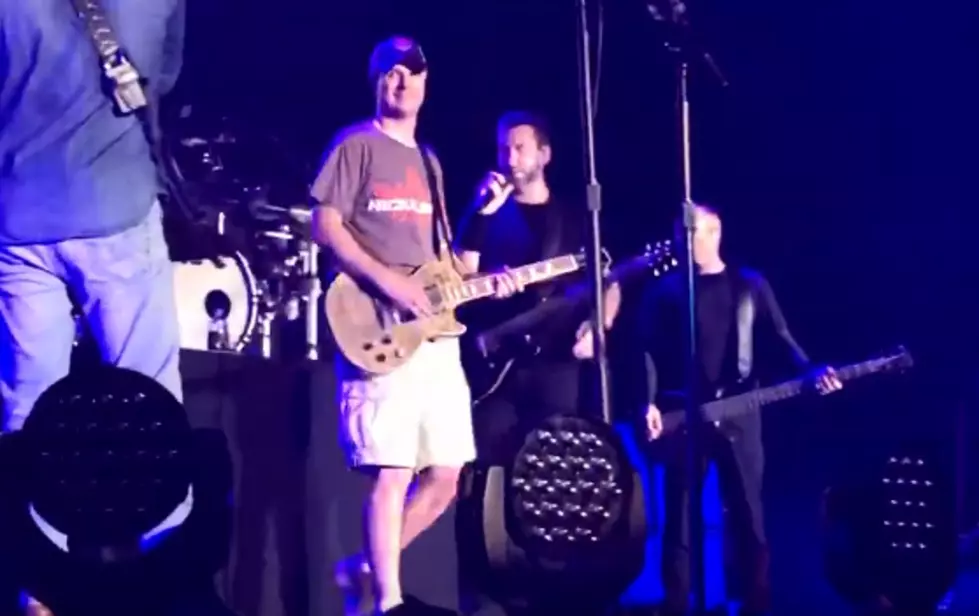 Iowan Joins Nickelback On Stage At The Mississippi Valley Fair
Lynyrd40 YouTube
Is hating Nickelback without reason still a thing? Because they just did something really cool in the Quad Cities.
Nickelback performed at the Great Mississippi Valley Fair last night to one of the largest crowds the fair has ever seen, and about halfway through the show they did something they're becoming known for. They pulled up a person from the massive audience to come play with them on stage.
Mitch Paulsen from Maquoketa, IA was that guy and this isn't the first time this has happened to him. Back in 2017 Nickelback was performing at the Great Jones County Fair and they pulled him up on stage to play with them.
Right before "Animals" Chad Kroeger noticed Mitch in the front and he was offering a bribe of four Canadian Nickels, one for each member of the band, to come up and play with them. And Chad and the other members accepted his offer.

Here's Mitch playing "Rockstar" with the band back in July of 2017. I think it's safe to say, that at this point in Mitch's life, that he's the unofficial fifth member of Nickelback.

Here's Mitch telling his story:
---
---