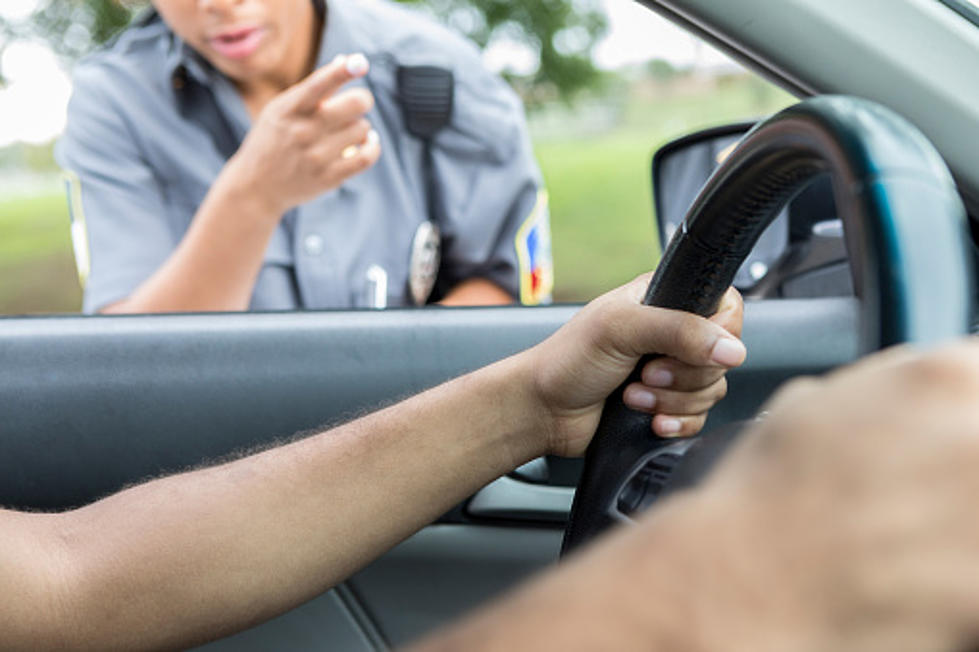 Indiana Woman Stole Car From Dealership To Drive To Exotic Dancer Interview
Getty Images
A 20-year-old woman in Indiana stole a Kia from a car dealership so that she could drive to a job interview to be an exotic dancer.  When police caught up with her, she "acted like this whole thing was a joke" and "didn't understand what she was going to be arrested for."
Muncie, Indiana
The woman, Kasia Shelton, reportedly took the car so she could travel to Indianapolis for a job interview to become an exotic dancer. Court documents show that when questioned by police after being tracked down, Shelton appeared to treat the incident as a joke and claimed to not understand the reason for her arrest.
Theft Of A Kia
Police learned of the theft of the 2013 Kia Optima on Monday after an employee at RDI Motors in Muncie called the Muncie Police Department to report that a car was just stolen from the lot.
According to the employee's statement to the officers, Shelton visited the dealership and expressed interest in checking out the 2013 Kia Optima. The employee had been preparing the car for a test drive but said the phone kept ringing (and that no one was ever on the other end of the line when he answered). Despite informing Shelton to wait while he attended to the phone again, Shelton purportedly decided to drive away with the Kia.
Police Tracking Down The Car
Police were able to track the stolen car using the Flock camera system, as stated in official documents. The car was spotted on camera traveling south towards Indianapolis before later returning to Muncie. Police connected Shelton to the car theft because she reportedly filled out a form on the dealership's website to buy another vehicle prior to stealing the Kia.
Police officers visited the home of Shelton, who lied to them about her identity at first. It was revealed in court documents that Shelton confessed to stealing the car after the officers informed her that they knew about her crime.
The "Return"
Shelton allegedly took the Kia in order to drive to Indianapolis for a job interview as an exotic dancer. She did not understand why her actions were a big deal because she claimed she "returned" the vehicle later.
To "return" the vehicle, Shelton left it in the parking lot of the Muncie Mall, near RDI Motors, and left the keys inside the car, as documented in court records. Although the car was recovered in Anderson, according to an employee of RDI Motors.
When police asked Shelton what happened to the car after she left it at the mall parking lot, Shelton reportedly "just kept saying that she saw it on some 'B****'s' Snapchat."
Shelton was taken into custody on charges of auto theft and identity deception, both Level 6 felonies, and could be sentenced to up to two and a half years in prison if found guilty.
Craft Breweries in the Quad Cities Area
We're very lucky to live in an area with such an amazing, thriving "craft beer scene". You'll be able to find everything you could want.
Not sure what you want? That's ok. The bartenders at these establishments are very well versed and can guide you through a wonderland of Ales and Lagers.
From "coffee infused" to "riff infused".
From "pale ales" to "peanut butter porters".
Fruity, Sour, Hoppy, Malty, Crisp, Crushable beers in all shapes and sizes.
Crowlers, Growlers, Cans & Kegs...the Quad Cities Craft Beer scene has it all.
And of course...a great beer isn't complete unless it's paired with some amazing food. Whether it's made in the breweries kitchen or in the food truck in the parking lot...brewers know that people love food with their beer.
Take a look at the 19 Quad Cities Area craft breweries!