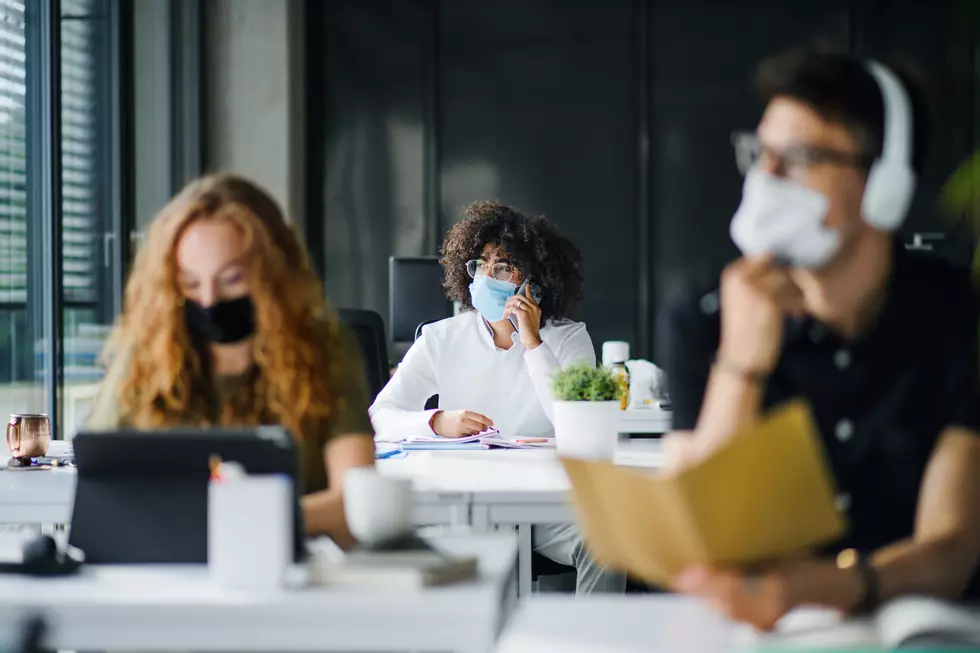 Illinois Announces Indoor Mask Mandate For The Entire State
Halfpoint
With COVID-19 cases back on the rise, Governor J.B. Pritzker has issued a new mask mandate for the entire state of Illinois.  The mandate will require masks while indoors, no matter a persons COVID vaccination status or negative test results.
"Illinois will join several other states that have reinstituted statewide indoor mask requirements, regardless of vaccination status, effective on Monday," Pritzker said. "Masks work. Period."  (Monday, August 30)
In addition, Gov Pritzker announced that all teachers, healthcare workers and higher education students will either need to receive the COVID vaccine or be tested weekly for the coronavirus.  This part of the mandate will be in effect starting September 5th.  Those who are unvaccinated could be required to more than a weekly test in the case of any local outbreaks.
The COVID-19 vaccine has been available for healthcare and nursing home workers since December 15, 2020, and open to teachers since January 25, 2021. To increase ease of access for all residents, the Pritzker administration established 25 mass vaccination sites across the state that were run by members of the Illinois National Guard (ILNG) who administered 1,869,755 shots to residents across the state. Additionally, teams of ILNG members supported over 800 mobile vaccination clinics across the state on top of an additional 1,705 state-supported mobile sites that focused on communities hardest hit by the pandemic, young residents, and rural communities.
As of August 26, Rock Island County has reported 16,501 confirmed cases and 332 deaths due to COVID-19.  The current 7-Day Average of cases in Rock Island County is 59 per day with 0 deaths.
The full press conference from Governor Pritzker can be seen below.
The Top Ten Movies According to IMDb Fan Ratings
These are the top 10 movies on IMDb, plus others that feel should be in the top 10 but are not.